Install DDA (now Equality Act 2010) Platform Lifts
A DDA platform lift is a type of vertical platform lift that complies with the legislation set by the Disability Discrimination Act 1995, which people also call the 'DDA'. However, the Equality Act 2010 has replaced the DDA. DDA-compliant lifts are simply disabled access lifts for wheelchair users and other people living with a disability.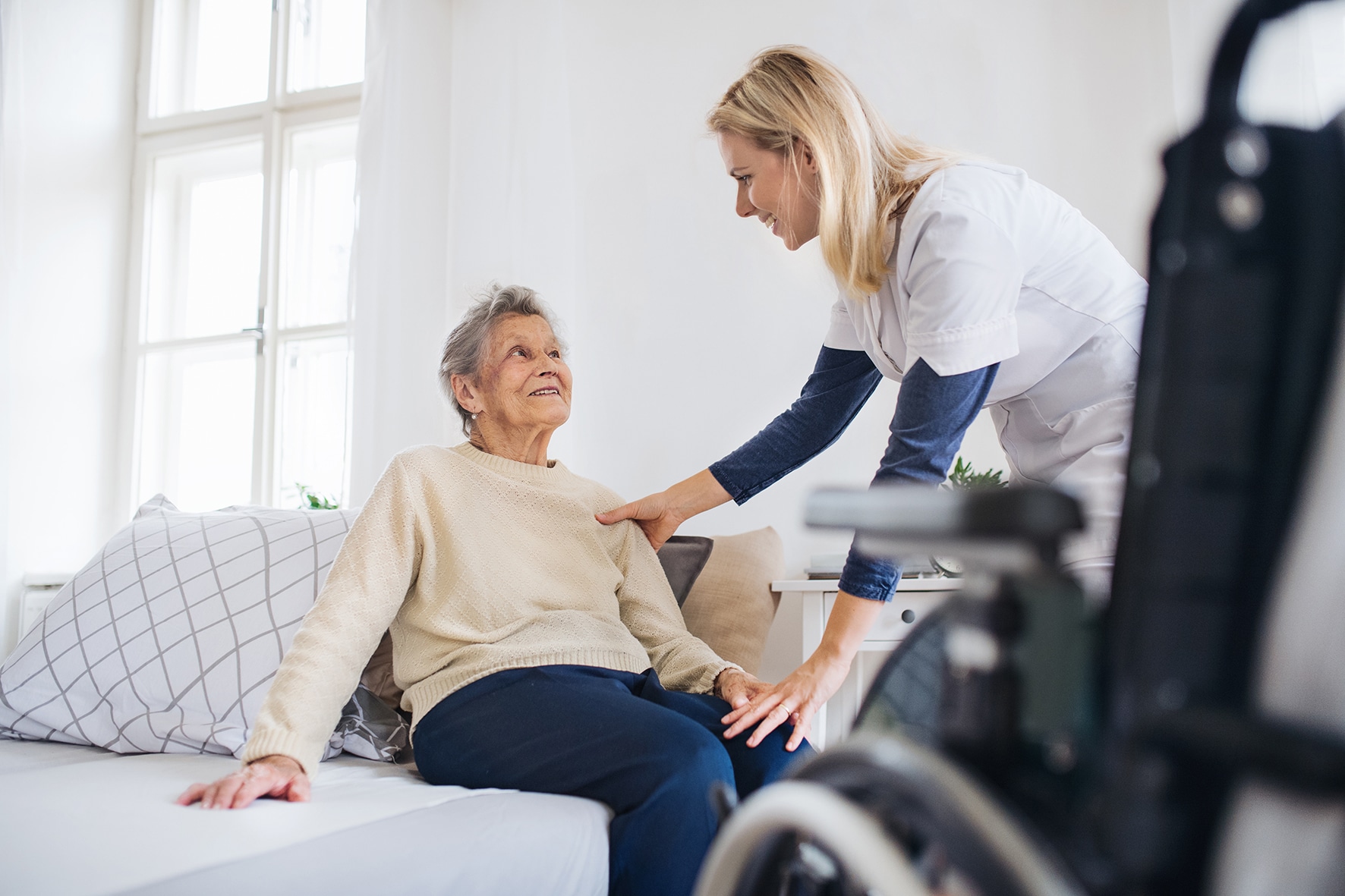 ABOUT OUR DDA PLATFORM LIFTS
We have many lift designs that are ideal for providing disability access in commercial and public buildings. When you choose our lift installation services you will get the following great benefits:
Accessibility compliance

: There is no need to worry about confusion over the DDA vs. the Equality Act. When you use our lift services to fit a passenger lift, stair lift or step lift we make sure you comply with all current legislation and building regulations.

Cost-effective lift designs

: We specialise in low-cost designs that will suit the budgets of most new or existing commercial buildings. Our clever designs and patented technology make our platform lifts much cheaper than conventional lifts.

Efficient lift installations

: There is very little building work in connection (BWIC) with our designs and you can get a much faster installation than a traditional lift, which can save you weeks in construction time. We can get your premises fully compliant fast.
The DDA or Equality Act is very wide-reaching. When it comes to lifts, the legislation includes rules for things like suitably sized cabins, visual or audio accessibility, provision of handrails and the height or position of operating controls. All of our lifts will meet these requirements.
Although DDA platform lifts are something of a misnomer these days, the platform lifts we provide fully comply with the Equality Act 2010 and we can advise on how your building can keep ahead of legal obligations. Get in touch with us to discuss a new platform lift today.
Our Disabled Access Platform Lifts
We create many types of commercial lifts that are ideal for passengers, goods or just disabled access. Many of our passenger lifts are perfect for wheelchairs, stretchers and goods too, but there are a few platform lifts that are designed primarily with wheelchair users in mind.
The following are some lift designs that vary in functionality but are perfect for disabled access:
Gartec Platform Stairlift
If you have relatively simple access requirements in a commercial or public building, such as a small staircase or series of staircases, a platform stairlift is an excellent option. Stair lifts use minimal materials, are simple to install and provide wheelchair users with just what they need.
Features of the Gartec Platform Stairlift include the following:
Suitable for either indoor and outdoor use, ideal for lobbies and reception areas

Ultra-compact design, when in the folded position it is just 290 millimetre (mm) thick

Reliable rack and pinion direct drive

Smooth, user-operated constant-pressure joystick

Low-cost power requirements, using a small 230-volt motor
With a rated load of 225 kilograms (kg) the Gartec Platform Stairlift will not be suitable for the heaviest wheelchairs, such as some electric wheelchairs, but it is ideal for providing essential accessibility to a space – especially if disabled access is likely to be infrequent in your premises.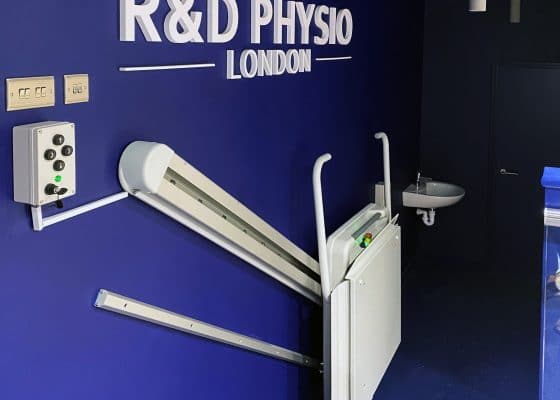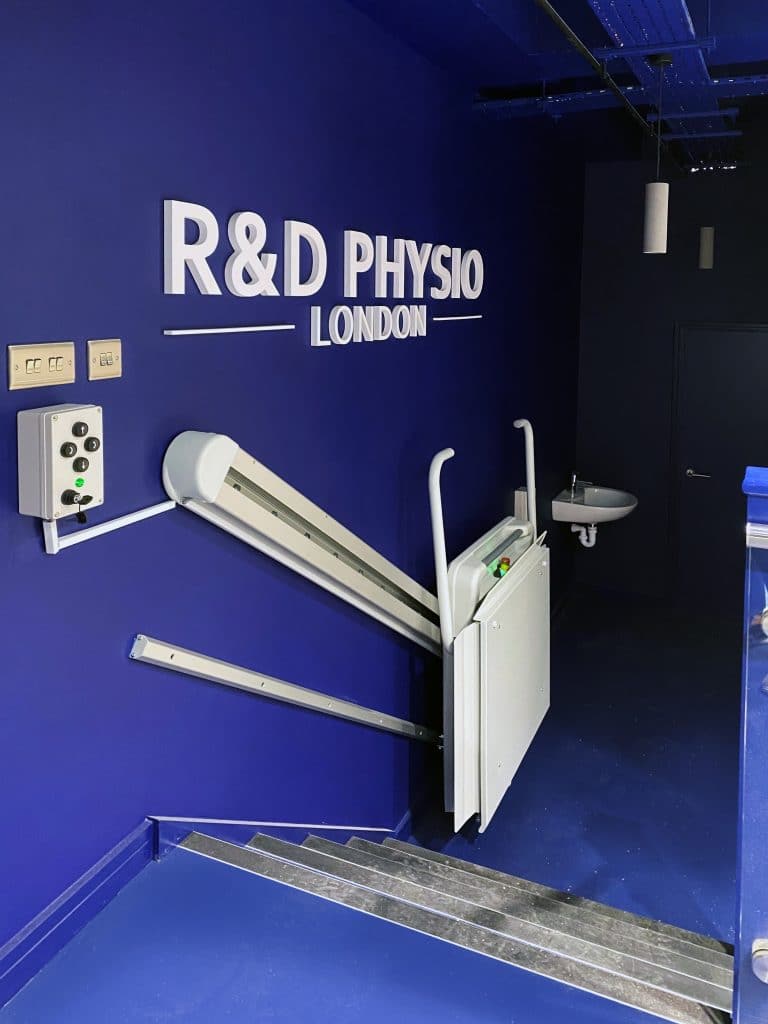 Gartec 3000 Platform Step Lift
A more powerful and versatile platform lift for disabled access is the Gartec 3000 Platform Step Lift. Although this is a lift with a considerably higher spec, it is still very small and can take up a total footprint of just 1100 x 1770. It has three platform sizes, with bespoke sizes also available.
Benefits of the  Gartec 3000 Platform Lift include the following:
EN ISO 12100:2010 and EN60204-1:2006 compliant

Ultra-shallow 75 mm deep pit requirements, or use of an integral ramp

No machine room, components are integral to guide rails

Huge weight capacity of up to 400 kg, perfect for all kinds of wheelchairs

Super-efficient belt drive system and an emergency backup battery
The Gartec 3000 Platform Lift comes with stylish customisation options and runs almost silently. This clever, compact wheelchair lift design is ideal for a commercial environment with several occupants, such as a hotel, bed and breakfast or public buildings such as malls or museums.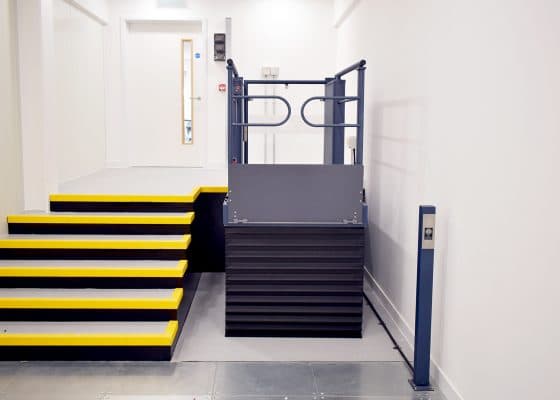 Gartec 9000 Platform Cabin Lift
For greater accessibility, such as when a wheelchair user travels with an attendant, the Gartec 9000 Platform Cabin Lift offers a robust, reliable solution for heavy-duty areas, such as transport hubs or spaces with high traffic. Despite its durability, it has no head fixing or machine room.
The Gartec 9000 Platform Cabin Lift comes with the following useful features:
400 kg weight capacity rating, suitable for all wheelchairs or up to 5 passengers

Tactile or braille floor buttons, for greater accessibility for sightless or partially-sighted people

Patented screw and nut system with an emergency battery backup

Suitable for travel between 2 to 6 floors

Self-supporting shaft enclosure included
The versatility of this lift makes it ideal for diverse accessibility needs. The Cartec 9000 Platform Cabin Lift also has many finishes and design options, which means it can easily fit into the decor of hotels, office buildings and other places where aesthetics or branding are important.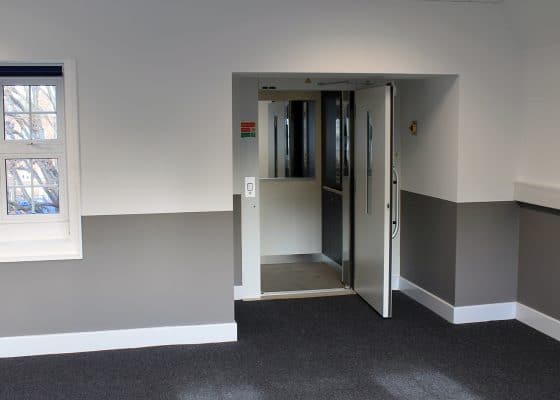 DDA & Equality Act 2010 Lift Designs
The changing legislation can be a bit confusing, but the current laws are set in the Equality Act 2010. You can see our blog post for more information on the DDA/Equality Act. Our talented, experienced and award-winning team are experts in ensuring full compliance for platform lifts.
We install superb commercial platform lifts for disability access throughout the UK. To see some examples of our high-quality work, please feel free to look at our case studies. To begin your fast, low-cost installation of a fully accessible platform lift simply get in touch to find out more.