Gartec Commercial Lifts – The Competitive Advantage Your Business Needs
With advancements in technology, regulatory changes, and evolving customer expectations, businesses are under constant pressure to offer more than just functionality. They need to provide efficient, safe, and aesthetically pleasing lift solutions that exceed standards.
The Benefits of Choosing Your Lift Wisely
Opting for a commercial lift that aligns with market trends, and meets your specific needs, is a strategic move to stay ahead. Here's why:
Boost Your ROI: Investing in a state-of-the-art lift system can significantly increase the value of your building, offering a compelling return on your investment. Tenants and clients are willing to pay a premium for superior amenities, and a high-quality lift system falls squarely in this category.
Enhances Customer Satisfaction: A fast, efficient, and reliable lift system can greatly improve the user experience.
Improves Operational Efficiency: A cutting-edge lift system requires less maintenance and is less likely to break down, reducing downtime and maintenance costs.
Safety and Compliance: A competitive lift system is often more aligned with current safety regulations, reducing the risk of accidents and subsequent legal issues.
Energy Efficiency: Modern lift systems are designed to be energy-efficient, which not only lowers your carbon footprint but also reduces energy costs, contributing to a healthier bottom line.
Adaptability: As your business grows, you will want a lift system that can grow with you. Competitive lift systems are often more modular and easier to upgrade, ensuring you are always at the forefront of technology.
Aesthetically Pleasing: Never underestimate the power of aesthetics. A sleek and modern lift can greatly enhance the overall look and feel of your building and business as a whole.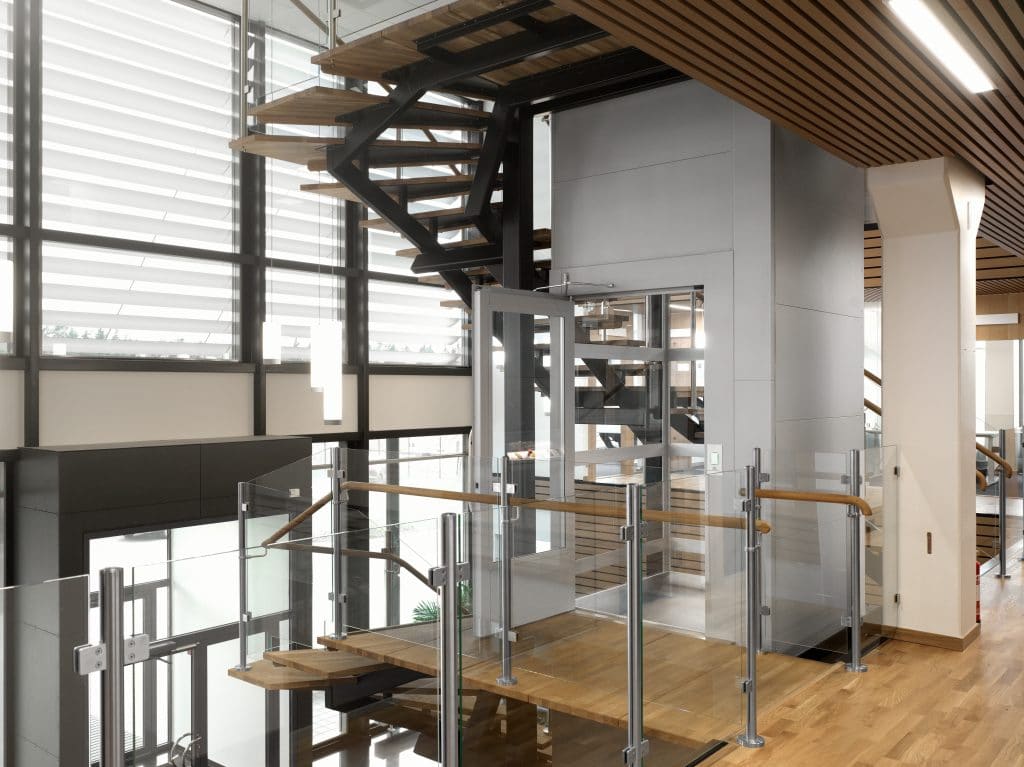 How Our Commercial Lifts Deliver
Our extensive range of commercial lift solutions gives you an advantage in your industry through:
Cutting-Edge Technology
Our commercial lifts are designed with the latest technology to ensure optimal performance, durability, and reliability – with models equipped with smart features like energy-efficient motors and intuitive control systems, ensuring you are always ahead of the curve.
Customisation Options
We offer a wide range of customisation options, from lift colours to flooring materials, allowing you to align the lift's aesthetics with your brand image. Whether you are looking for a sleek, modern design or something more traditional, we can provide.
Cost-Efficiency
Our commercial lifts are designed to be low-maintenance and energy-efficient, significantly reducing your operational costs. This means your initial investment in a Gartec lift is quickly offset by its longevity and reduced need for frequent servicing.
Compliance and Safety
All Gartec lifts meet the necessary safety standards and are designed with features like emergency stop buttons, overload protection, and advanced safety sensors. This ensures not only the well-being of your clients and staff but also keeps you in line with legal requirements, mitigating the risk of costly fines or legal actions.
Aritco PublicLift Access
Wide range of bespoke colours

Custom glass options

No machine room required

Fast 3-day installation

8 platform sizes to choose from
The Aritco PublicLift Access is our flagship model, offering a blend of safety, low energy consumption, and customisation. It is a favourite in various settings like schools and hospitals due to its compliance with Part M and the Equality Act. The lift is also completely self-contained, making it ideal for restricted or listed buildings.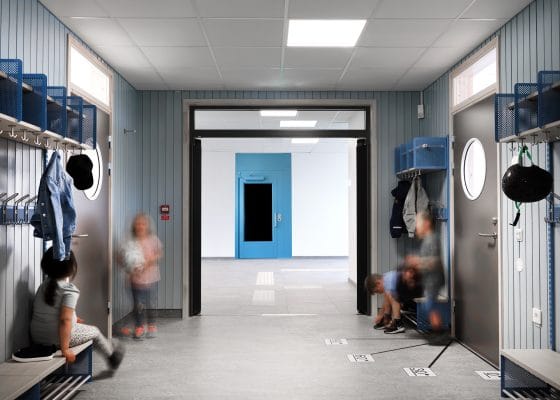 Aritco PublicLift Access Goods Option
Minimal builders work

No head fixing required

GL door as standard, fire-rated door optional

Higher lifting capacity for goods

Protective trolley kerb around the platform

50 mm ramp or pit
This lift is a dual-purpose marvel, designed for both goods and passengers. Its modular structure allows for quick installation, saving you time and money, and the patented screw and nut drive system ensures a quiet, safe, and eco-friendly operation.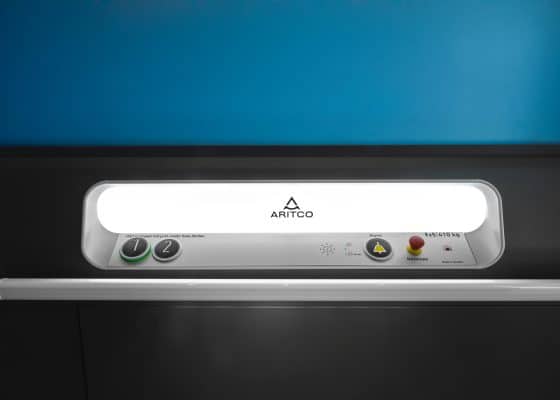 Aritco PublicLift Access Outdoor Option
Weather-resistant

Modular structure

Goods capability

Ventilation systems
Ideal for outdoor environments, this lift comes with weather-resistant features and a modular structure for quick installation. It can also be upgraded for goods, offering higher lifting capacity.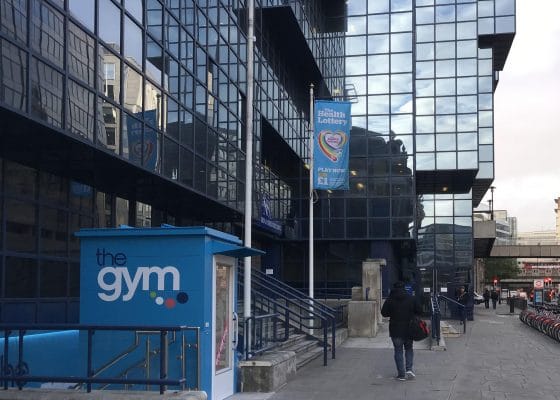 Gartec Cabin Lift
No machine room or deep pit required

Up to 5 stops, with a maximum of 6 doors

One-touch control

Stainless steel finishes available
Designed for simplicity and efficiency, the Gartec PublicLift Cabin meets all quality and safety requirements. It is ideal for offices, care homes, schools, and residential buildings, offering a familiar user experience with single-touch controls.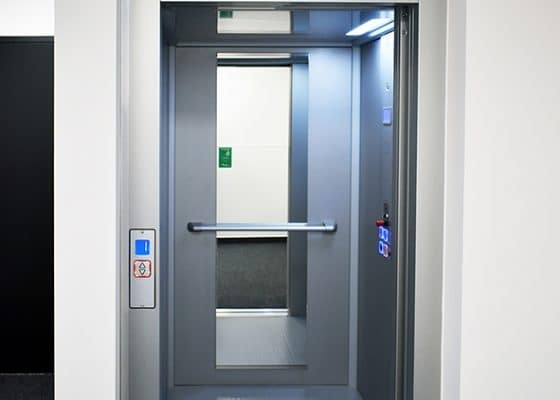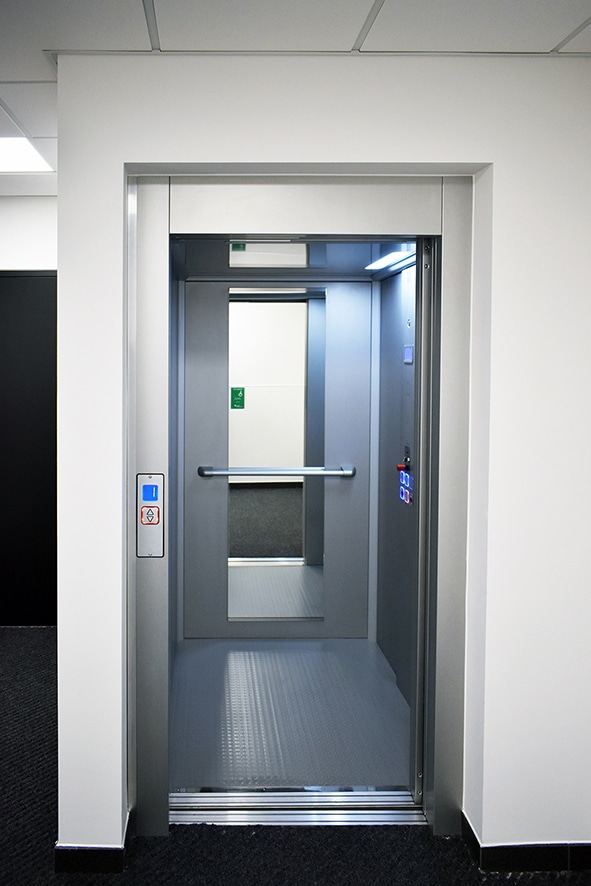 Aritco 9000
Up to 13m with up to 3 doors per floor

Enclosed cabin

75 mm pit or ramp

Quiet and energy-efficient
The Aritco 9000 is a cost-effective replacement for a conventional lift, ideal for accessibility and disability markets. It offers quick installation and low maintenance, making it a smart choice for any commercial setting.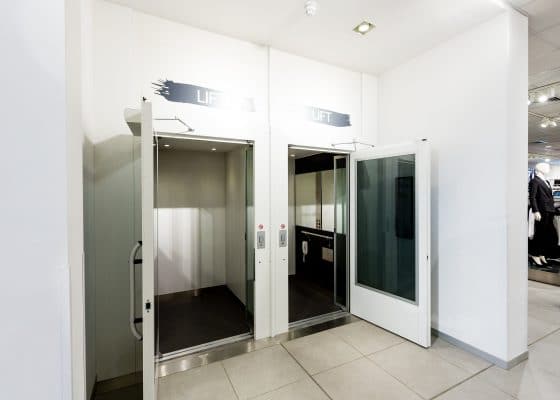 Gartec 1000 High Capacity Platform Lift
Bespoke platform sizes

Tactile & braille floor buttons

Overload protection and safety edges
The Gartec 1000 is best suited to environments with frequent goods movements, like car showrooms and warehouses. Like all our other models, the 1000 offers quick installation and high lifting capacity, making it a solid choice for commercial buyers.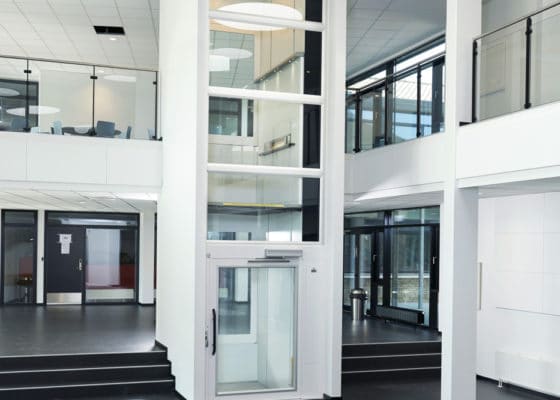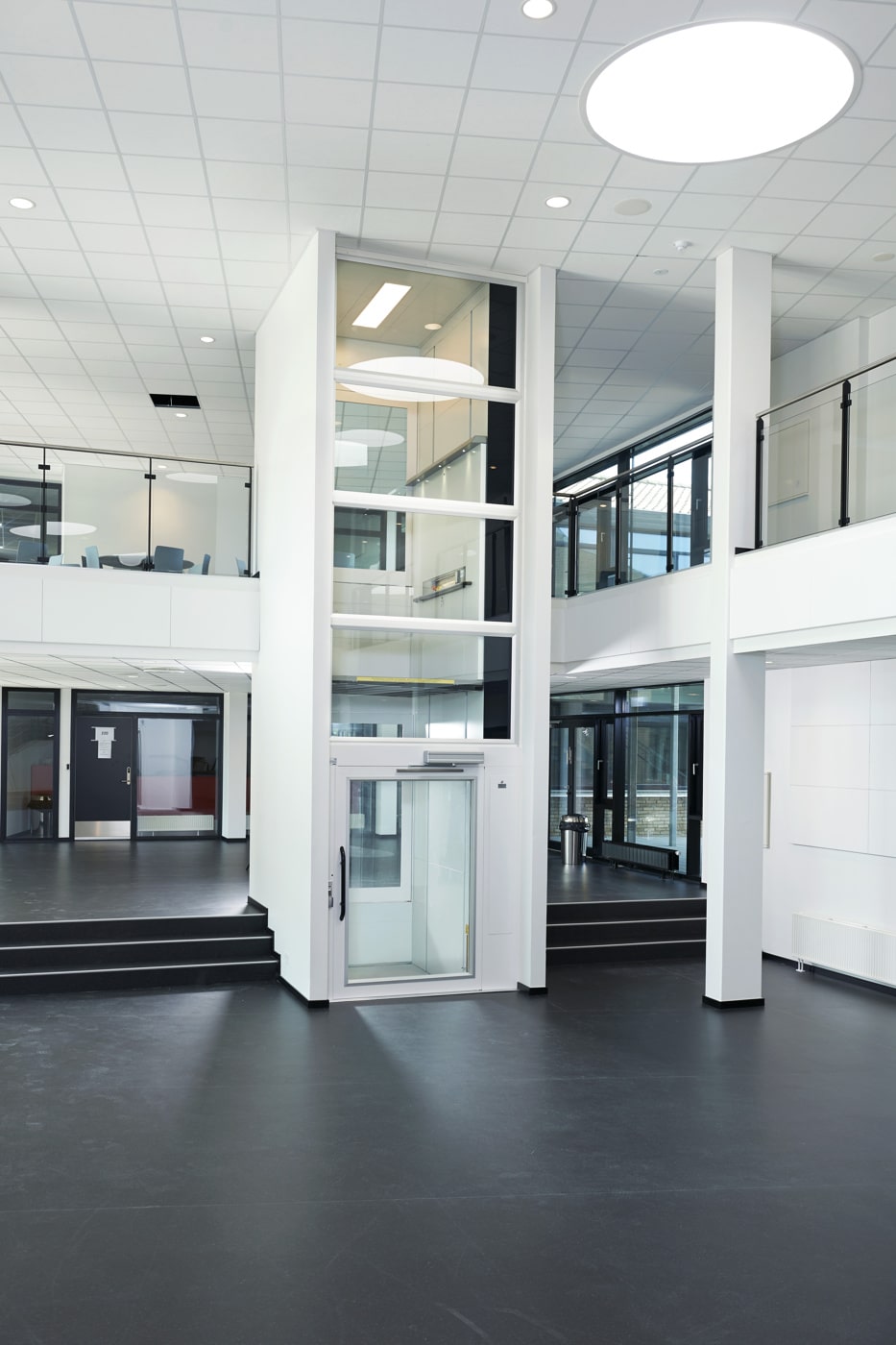 Gartec Elegance Step Lift
The Elegance Step Lift offers a blend of aesthetic and functional features, with customisation options like powder coating in any RAL colour. This platform lift enhances accessibility while complementing your existing interior or exterior design, giving you a competitive edge.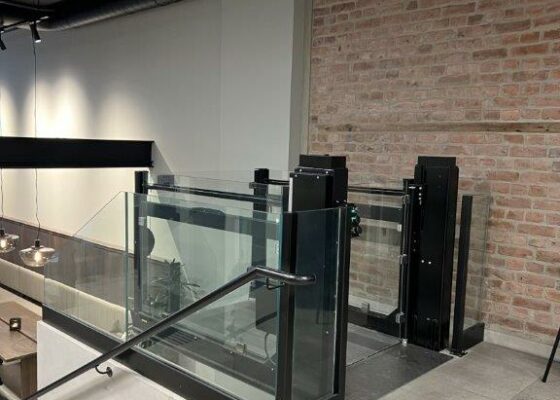 Gartec Superior Strategos Step Lift
With features like door automation and various floor coverings, this lift can be tailored to match the unique needs of your business, making you stand out in a crowded market for the accessibility options you offer.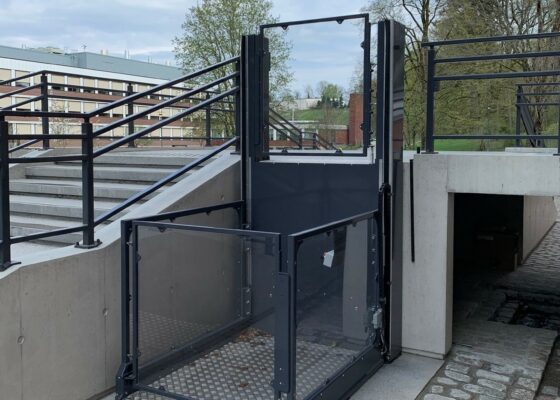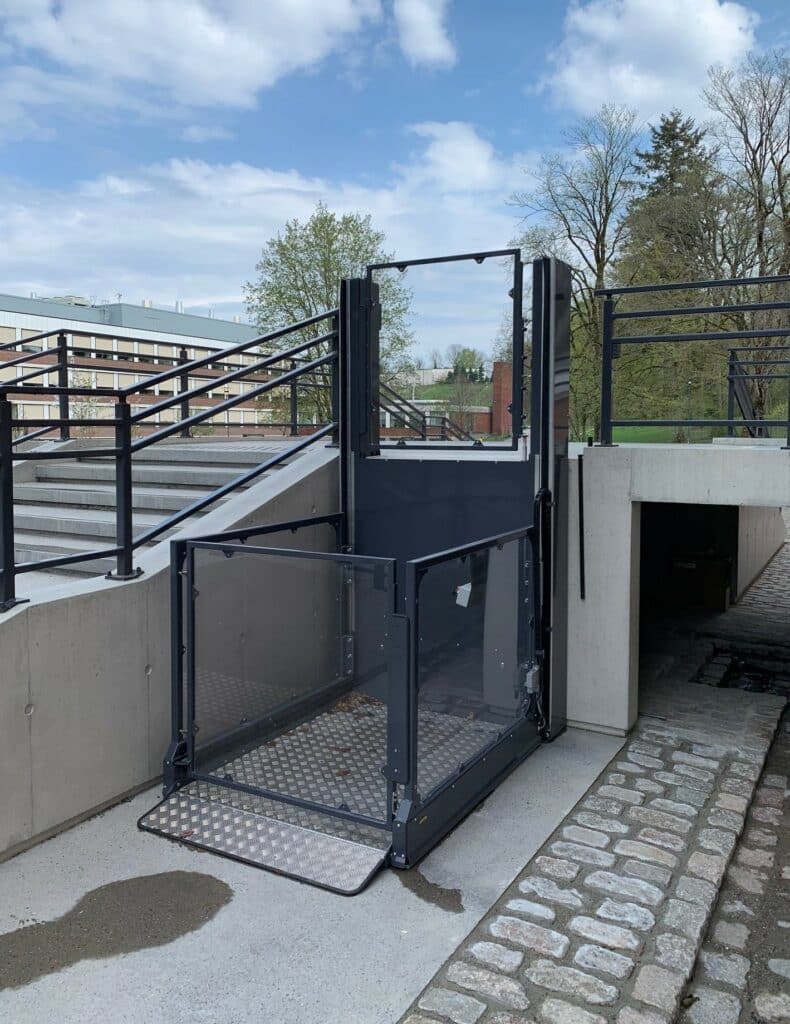 Gartec Low Up Step Lift
This model offers immediate accessibility and flexibility, making it an ideal choice for businesses looking to stay competitive on a budget – with options like a wider platform and different floor coverings, the power is yours.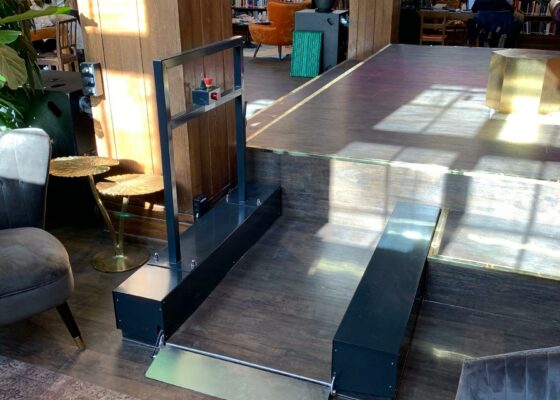 Gartec Mid 1000 Step Lift
Offering quick lead and installation times without sacrificing customisation options, the Mid 1000 is suitable for external and internal utility. With transparent polycarbonate walls and doors, this model can add a modern touch to your mobility project.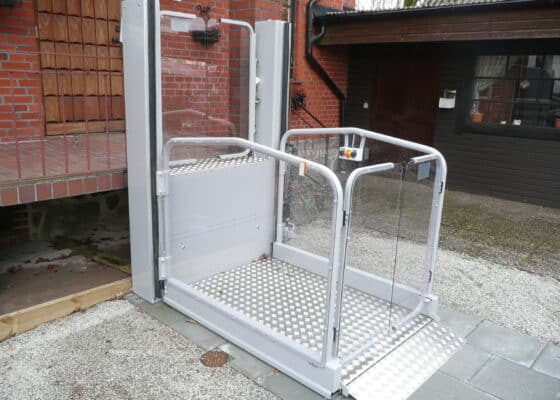 Gartec 3000 Platform Step Lift
Indoor and outdoor use

Simple to use constant pressure controls

Emergency stop button and manual lowering
The Gartec 3000 is a neat and compact solution for accessibility, offering quick installation and low maintenance – ideal for changes in level where a full-scale lift would be excessive.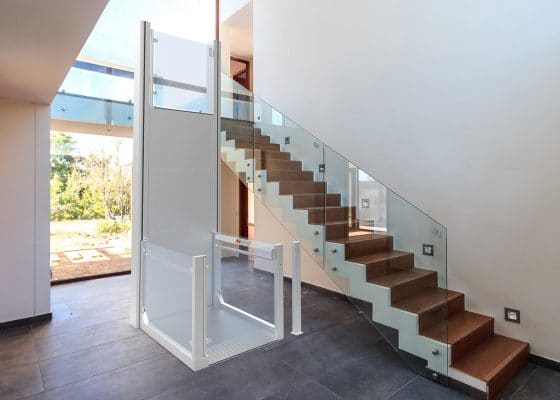 Gartec Platform Stairlift
3 platform sizes

225 kg load rating

Indoor and outdoor use

1-day installation
Ideal for wheelchair users, the Gartec Platform Stairlift offers simple access to upper floors while taking up minimal space. It is a truly versatile solution for both home and commercial use.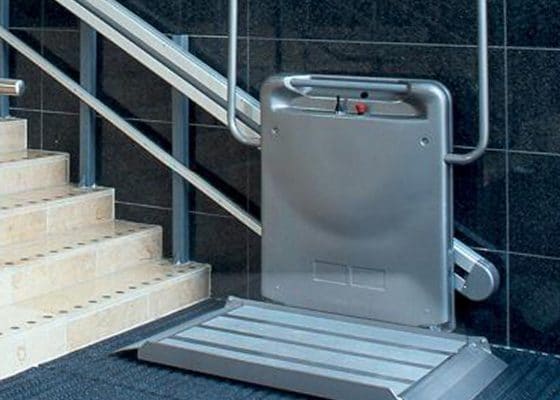 A GREENER FUTURE
We are continually working hard to reduce our carbon emissions and use sustainable materials.
---
recycled and recyclable materials
This uses less energy than a standard domestic kettle or hairdryer
of annual power usage and cost compared to a passenger lift in the same environment
An annual reduction of up to
is seen through the production of the annual power used.
---
We had a limited budget and Gartec worked out the very best option and price for us, they ensured we got the correct people involved regarding the design of the hole for the lift to travel through, and we duly placed the order. We had some misgivings about what we ordered as we were concerned about how it would look when it was installed and how obtrusive it would be, indeed we decided to amend the order so the lift had glass sides and wow! How glad we are that we did. The communication was first class all through and the aftercare has been very good.
I examined the market for a suitable lift for our premises, and Gartec had a lift that would fit into our small bar area and would not be too obtrusive, hence making contact and requesting someone visit to look at the site and advise on the best option for us, we are a grade 2 listed building and were having problems getting the planning permission for the lift to be installed where it would serve us best, Gartec made contact and arranged to visit us. Gartec was very professional and most helpful, and much more interested in getting it right for us than any of the other suppliers.
The cricket club is currently being used as a COVID vaccination centre and the lift is essential for those of limited mobility. Hence it was important to get the work done as soon as possible and on a day when the centre wasn't in use.  We're very grateful for the swift response from Gartec, the service engineer was also very competent and helpful.

---

Plymouth Cricket Club
"We turned to Gartec, and their innovative moving floor design. It was an attractive and successful option taking only 6 days to fit. The safety features include a remote lock and a Smart app operation from an iPhone, so parents can ensure no trapped fingers  or 'junior joyriding' – perfect for a family house. We have been impressed with both the product and professional installation, and would certainly consider Gartec again for another Octagon home."

---

Anton Dummer, Octagon Developments
"Both our Architect and Building Manager found Gartec Home professional, organised and proactive, and the installation process went smoothly. All the people my husband and I have dealt with have been helpful, and any queries dealt with quickly. The end result is totally integral to the build and reflects the modern architectural style."

---

Hazel Coomber, Brentwood
"I would like to say that everyone at Gartec has been very helpful. The lift is my lifeline and enables me to live here."

---

Barbara, Stourbridge
"The Gartec Home team were friendly and knowledgeable, they kept me informed and even tidied everything up at the end!"

---

Mary Jones, Abingdon
"Gartec offered a quick turnaround using a high-quality lift solution. It was important to have lifts that would complement the design and quality of the rest of the houses. The Gartec lifts offered this and only required a short installation period carried out by two friendly engineers. I am pleased with the overall look of the lifts installed and they will contribute to the townhouses being desirable to a bigger market. We look forward to working together again."

---

Keith Perfect, Bellwood Homes
Lead the Way in Business with Our Competitive Lift Solutions
With quick installation, energy efficiency, and top-notch safety features, our lifts are the ultimate solution for your mobility and accessibility needs. Browse our full range today, and reach out to us if you need any help or advice.