Navigating Commercial Lift Safety
Whether you're an employer, a building occupant, or a self-employed individual, ensuring the secure operation of lifting equipment is crucial for minimising risks, and safeguarding well-being. Choose a lift that meets these standards, and you're choosing peace of mind.
How LOLER Applies
Inadequate safety measures can lead to a variety of issues such as mechanical failures, electrical malfunctions, and even human errors like overcrowding or misuse. These incidents not only pose immediate risks but can also result in costly legal repercussions and damage to brand reputation. This is where Lifting Operations and Lifting Equipment Regulations come into play – also known as LOLER.
Designed to mitigate these risks, LOLER provides a comprehensive framework for employers and building occupants to ensure that lifting equipment, including commercial lifts, meets stringent safety standards.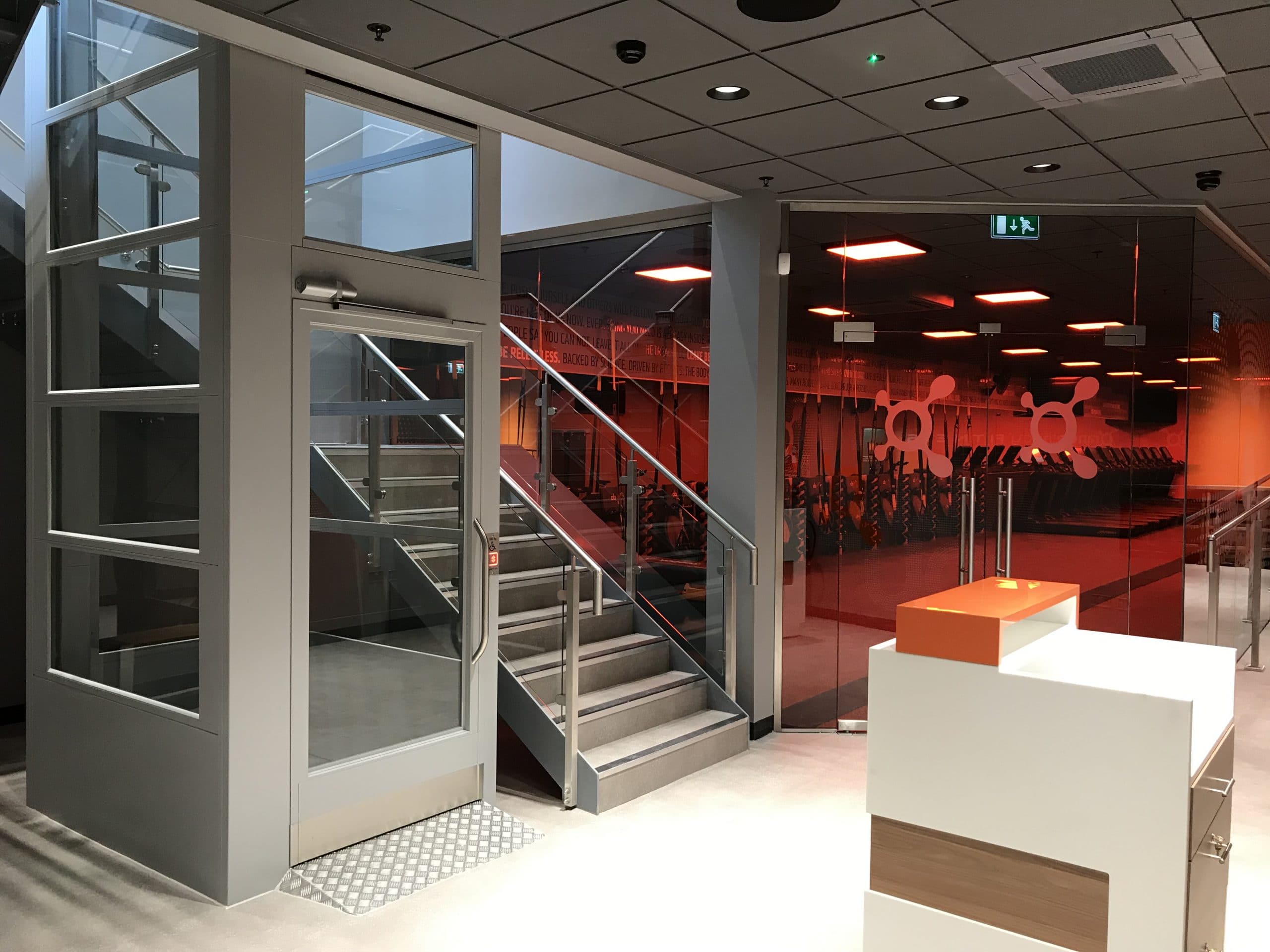 Ensuring Safety and Compliance With Gartec
LOLER Compliance and Certification
Gartec commercial lifts come with a LOLER certification, renewed every six months as mandated by law. This certification serves as a testament to the lift's safety and operational integrity.
While LOLER sets the baseline for lift safety, we go above and beyond to ensure an unparalleled level of security. All our commercial lifts undergo rigorous testing, from the initial design phase to the final installation – every component is monitored to ensure it is fit for purpose, appropriately marked, and has a recorded maintenance history.
This meticulous attention to detail makes our commercial line one of the safest on the market.
Planning and Supervision
Safety starts with meticulous planning, and we employ a team of competent professionals to oversee every lifting operation. Each project is planned down to the finest detail, ensuring that all activities are conducted in the safest manner possible.
Every lifting operation is closely monitored to ensure compliance with all safety protocols, minimising the risk of accidents and ensuring a smooth operation from start to finish.
Ongoing Maintenance
Regular maintenance is crucial for the long-term safety and functionality of any lift, and we offer comprehensive servicing packages that include regular inspections, timely repairs, and immediate reporting of any defects.
This proactive approach to maintenance ensures that any issues are addressed before they can become safety hazards.
Aritco PublicLift Access
Designed for public and commercial settings, the Aritco PublicLift Access is an enclosed platform lift that complies with European standards EN 81-41 and the European Machine Directive 2006/42/EC.
Its patented screw/nut drive system ensures smooth operation, while the electrically operated deadlock adds an extra layer of security. This model can travel between 2-6 floors with a maximum of two doors per floor, and its emergency lowering system is battery-operated, ensuring safe descent in case of power failure.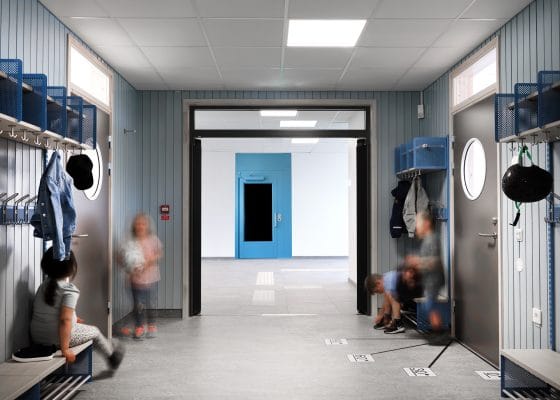 Aritco PublicLift Access Goods Option
This variant is certified for light goods and offers higher lifting capacity. It shares many of the safety features of the standard PublicLift Access, including compliance with European standards and a patented screw/nut drive system, but this lift can be used both internally and externally – making it versatile for various commercial needs.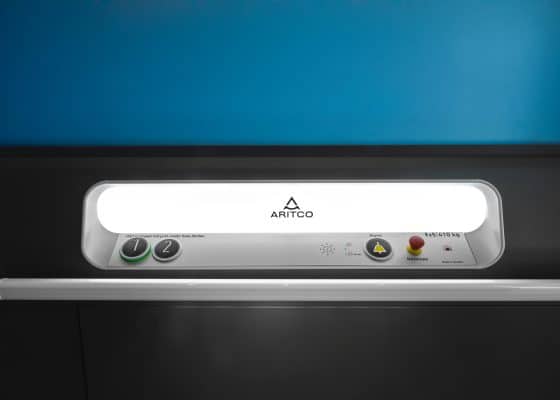 Aritco PublicLift Access Outdoor Option
Built to withstand external environmental conditions, this lift variant can operate in temperatures ranging from -5 to 40 °C and can handle wind loads up to 25m/s when fixed to a supporting structure.
The model also comes with an emergency battery backup system, ensuring safe operation even during power outages.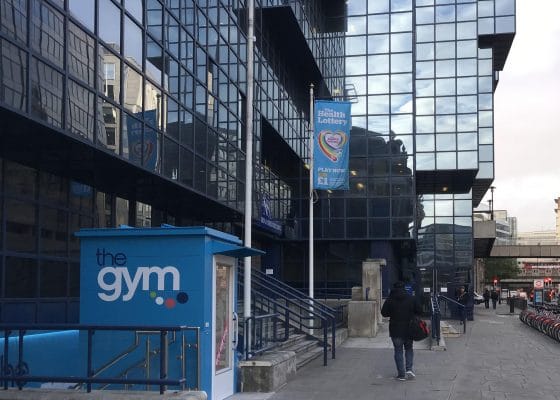 Gartec Cabin Lift
This enclosed cabin lift is designed for both internal and external use and features a double belt traction drive system, offering one-touch control for both platform and landing controls. The lift can be installed into an existing shaft or provided within its own self-supporting structure, including glass or solid shaft panels.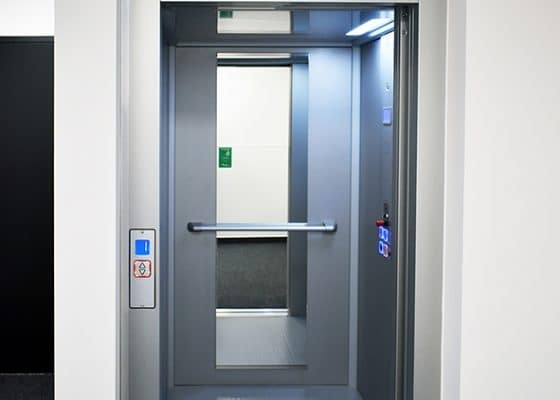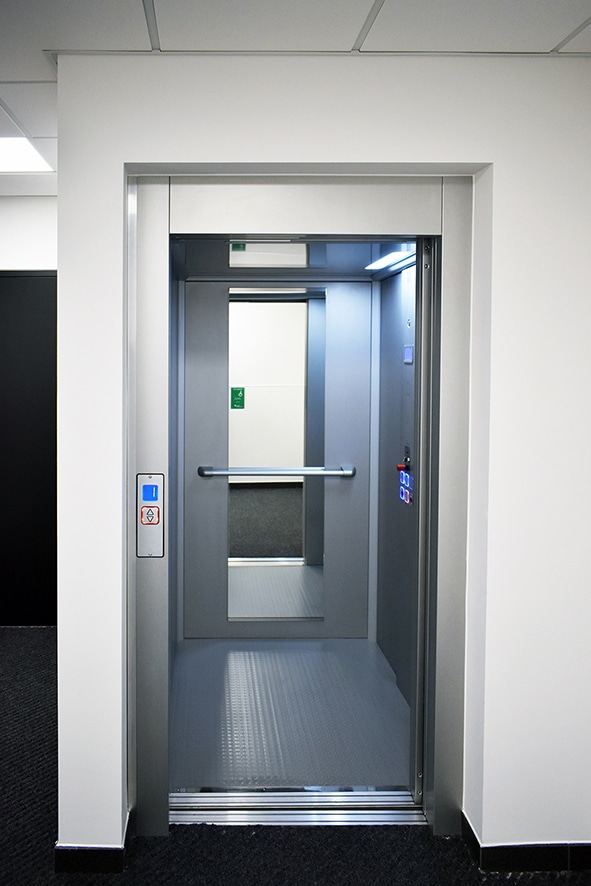 Aritco 9000
This lift features a self-sustaining patented screw/nut system and offers a one-touch run platform control. It is designed for indoor use only and comes with an automatic lowering feature from the car in case of emergencies.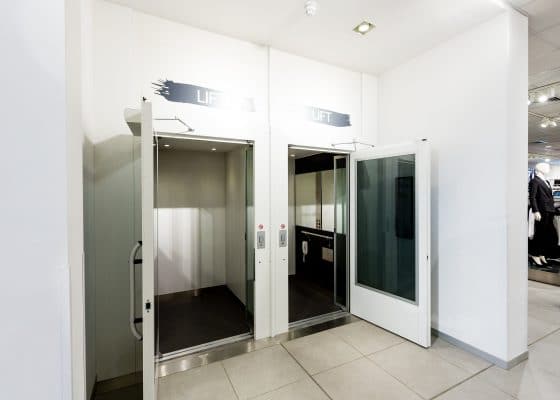 Gartec 1000 High Capacity Platform Lift
With a high lifting capacity of 1000kg, this passenger/goods platform lift is ideal for healthcare settings. It offers quick installation and requires no machine room, making it a convenient choice for various commercial applications.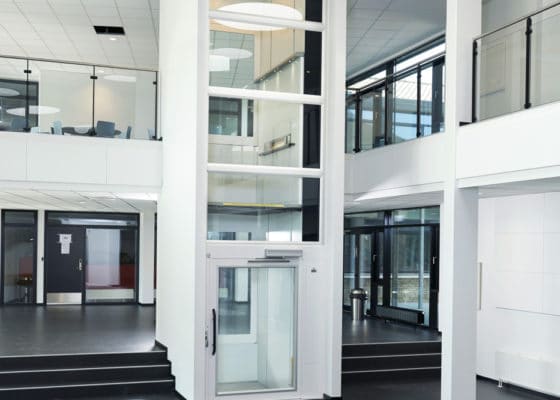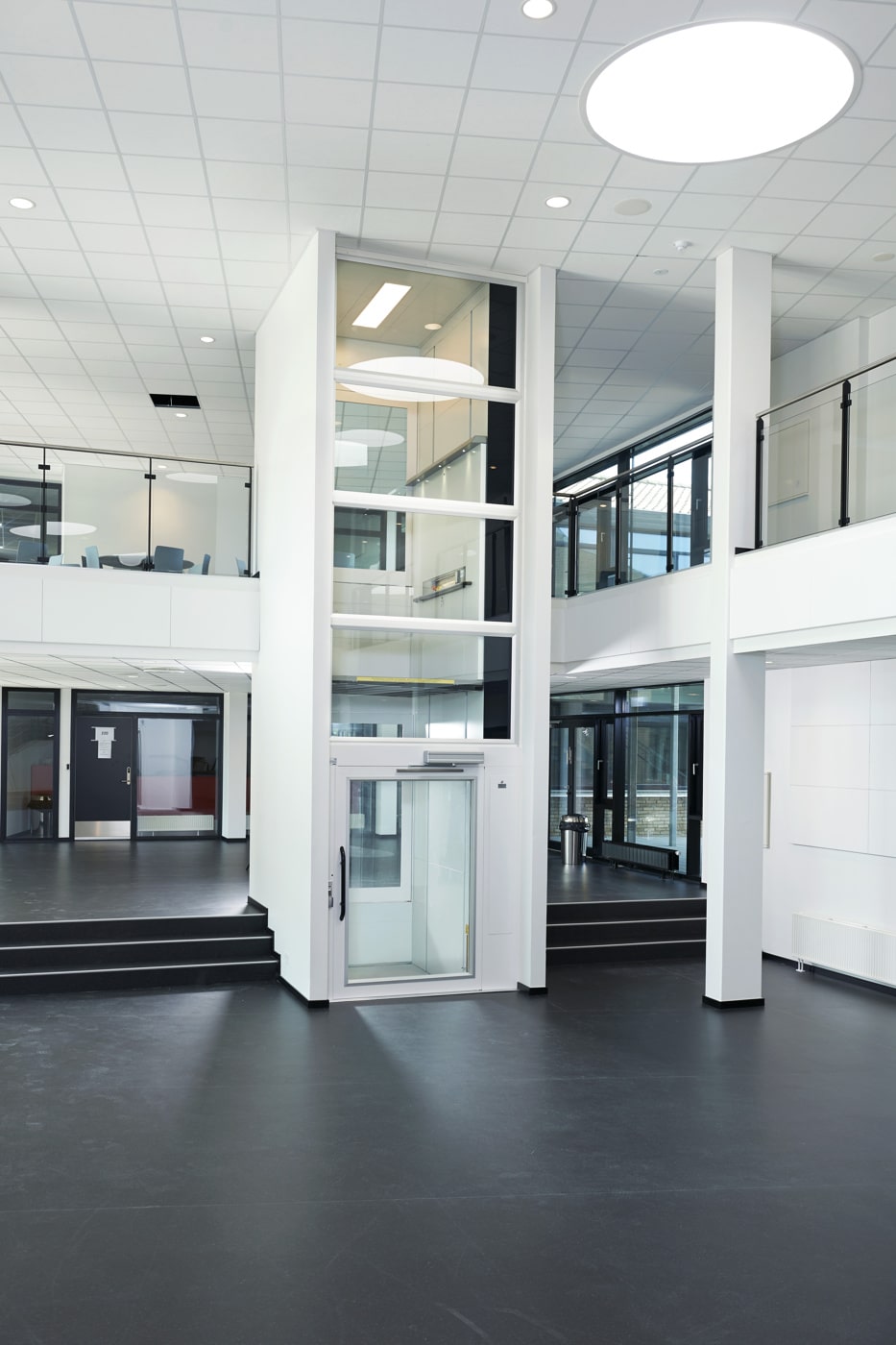 Gartec Elegance Step Lift
The Elegance features a safety plate under the lift car and offers hand-winding lowering as standard. The sides and doors are also made of impact-resistant safety glass, ensuring a secure and reliable lift experience for both indoor and outdoor applications.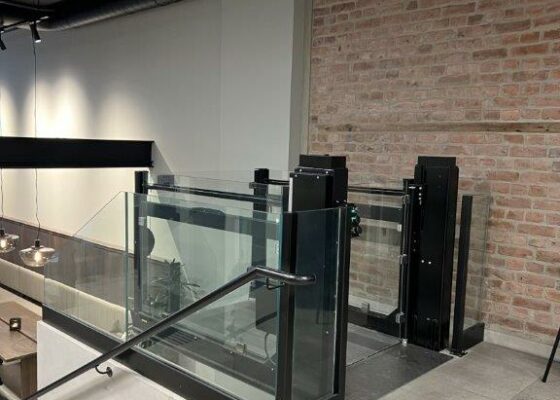 Gartec Superior Strategos Step Lift
With a safety plate under the lift car and optional automatic lowering, the Superior Strategos is engineered to prevent accidents. Its flexible fixing attachment to the wall also ensures that it can adapt to minor building discrepancies, adding an extra layer of safety.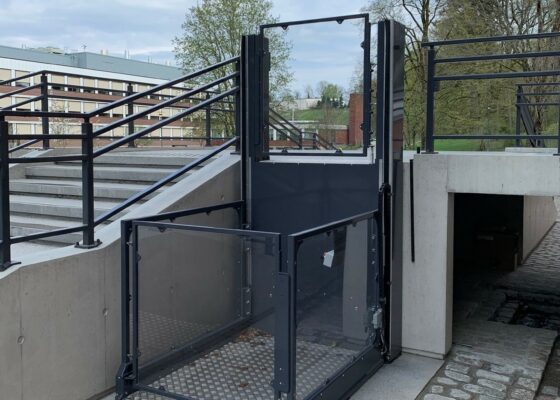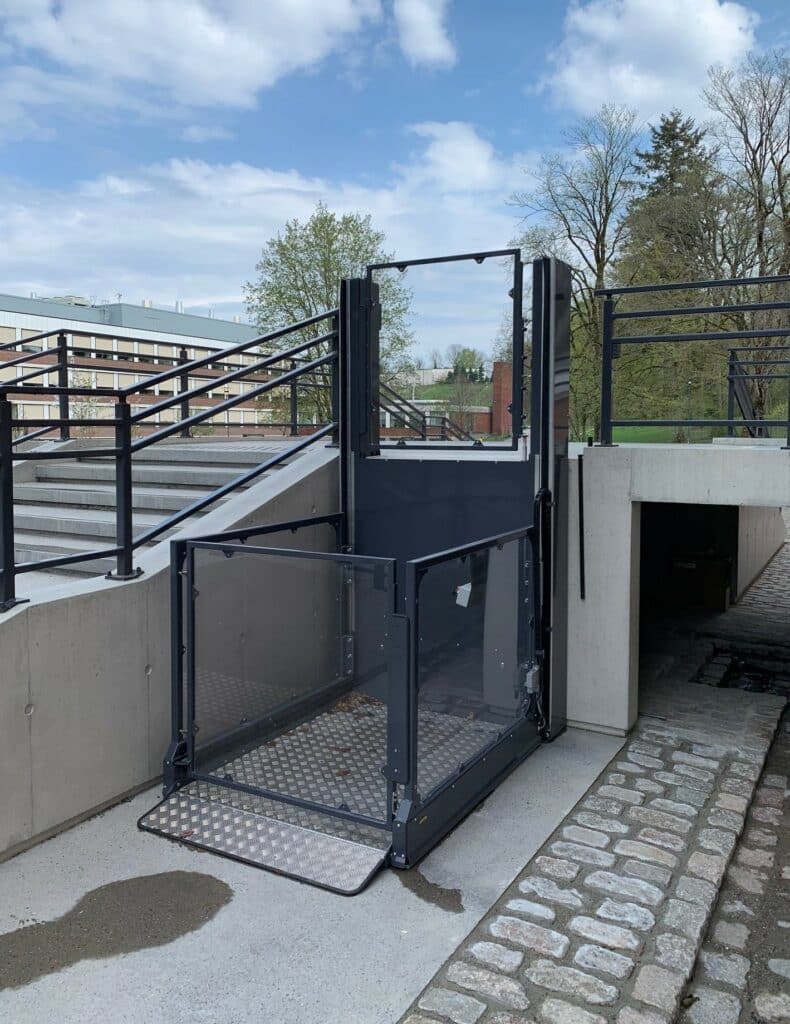 Gartec Low Up Step Lift
The Low Up is a model that meets safety with simplicity. Operated by a joystick or optional remote control, this platform lift features protective edges and roll-off protection – making it an immediate choice for enhancing safety in public and commercial spaces.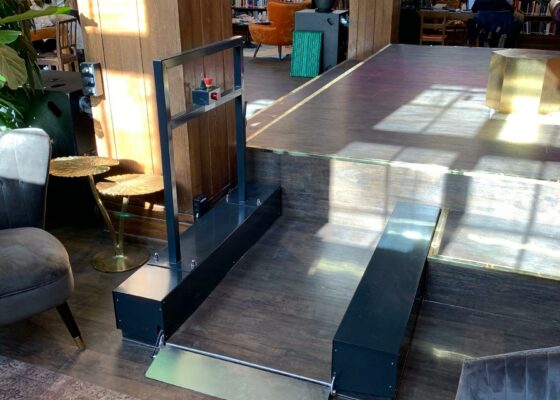 Gartec Mid 1000 Step Lift
A wheelchair-friendly lift that never compromises on safety, with a lifting capacity of 400 kg and the ability to travel up to a height of 1 metre. This robust and durable model comes with transparent polycarbonate walls and doors to enhance visibility, making it especially suitable for external environments.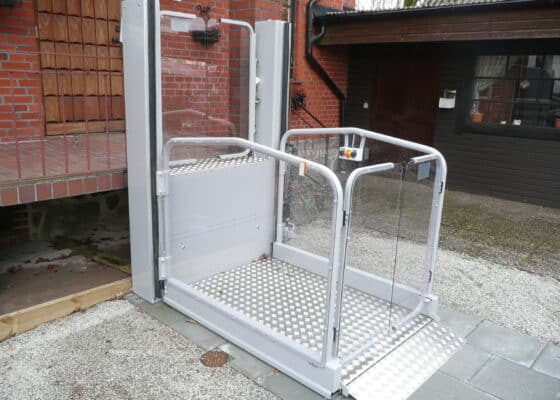 Gartec 3000 Platform Step Lift
Ideal for short travel distances, this hydraulic step lift is designed for both commercial and domestic buildings. It can be installed within two days and offers a secure and efficient method for navigating properties.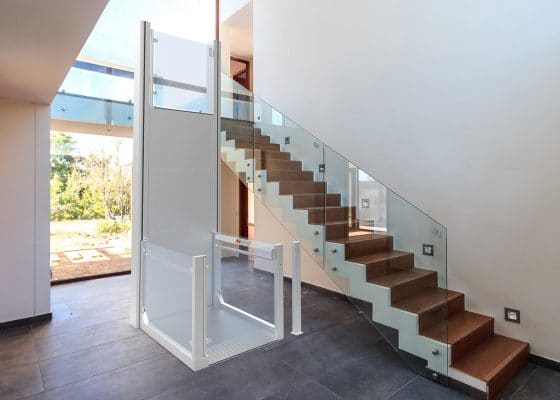 Gartec Platform Stairlift
Designed for both internal and external use, this scissor platform lift comes with safety edge perimeter bars and armoured hydraulic hoses with burst valves. It also offers overload protection and has been tested to 130% of its rated load.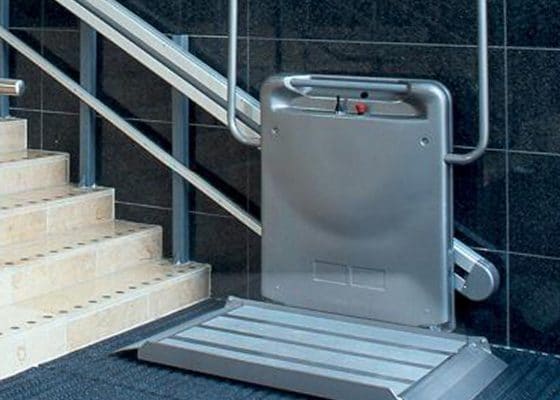 A GREENER FUTURE
We are continually working hard to reduce our carbon emissions and use sustainable materials.
---
recycled and recyclable materials
This uses less energy than a standard domestic kettle or hairdryer
of annual power usage and cost compared to a passenger lift in the same environment
An annual reduction of up to
is seen through the production of the annual power used.
---
We had a limited budget and Gartec worked out the very best option and price for us, they ensured we got the correct people involved regarding the design of the hole for the lift to travel through, and we duly placed the order. We had some misgivings about what we ordered as we were concerned about how it would look when it was installed and how obtrusive it would be, indeed we decided to amend the order so the lift had glass sides and wow! How glad we are that we did. The communication was first class all through and the aftercare has been very good.
I examined the market for a suitable lift for our premises, and Gartec had a lift that would fit into our small bar area and would not be too obtrusive, hence making contact and requesting someone visit to look at the site and advise on the best option for us, we are a grade 2 listed building and were having problems getting the planning permission for the lift to be installed where it would serve us best, Gartec made contact and arranged to visit us. Gartec was very professional and most helpful, and much more interested in getting it right for us than any of the other suppliers.
The cricket club is currently being used as a COVID vaccination centre and the lift is essential for those of limited mobility. Hence it was important to get the work done as soon as possible and on a day when the centre wasn't in use.  We're very grateful for the swift response from Gartec, the service engineer was also very competent and helpful.

---

Plymouth Cricket Club
"We turned to Gartec, and their innovative moving floor design. It was an attractive and successful option taking only 6 days to fit. The safety features include a remote lock and a Smart app operation from an iPhone, so parents can ensure no trapped fingers  or 'junior joyriding' – perfect for a family house. We have been impressed with both the product and professional installation, and would certainly consider Gartec again for another Octagon home."

---

Anton Dummer, Octagon Developments
"Both our Architect and Building Manager found Gartec Home professional, organised and proactive, and the installation process went smoothly. All the people my husband and I have dealt with have been helpful, and any queries dealt with quickly. The end result is totally integral to the build and reflects the modern architectural style."

---

Hazel Coomber, Brentwood
"I would like to say that everyone at Gartec has been very helpful. The lift is my lifeline and enables me to live here."

---

Barbara, Stourbridge
"The Gartec Home team were friendly and knowledgeable, they kept me informed and even tidied everything up at the end!"

---

Mary Jones, Abingdon
"Gartec offered a quick turnaround using a high-quality lift solution. It was important to have lifts that would complement the design and quality of the rest of the houses. The Gartec lifts offered this and only required a short installation period carried out by two friendly engineers. I am pleased with the overall look of the lifts installed and they will contribute to the townhouses being desirable to a bigger market. We look forward to working together again."

---

Keith Perfect, Bellwood Homes
Take the Next Step for Safety
Never compromise when it comes to safety and efficiency in your workplace. Whether you are in the healthcare sector, own a commercial building, or manage a public space, we have a lift solution tailored to meet your needs.
Explore our full range of commercial lifts today to find one that fits your requirements. Each model is designed with cutting-edge safety features and offers reliability you can count on. If you have any questions or need further guidance, our team of experts is just a call or click away.