Turnkey Commercial Lifts – The Smart Choice for Your Business
When you opt for a turnkey lift system, you are choosing a hassle-free, all-inclusive package that covers everything from design and installation to maintenance. This is particularly crucial for businesses that do not have the luxury of time, or the in-house expertise to manage multiple contractors.
How Our Commercial Lift Collection Can Help
Traditional lift installations often require coordination between multiple contractors, from electricians to builders, and each has its own timeline and cost. These issues are magnified when installing a lift system, given the intricate electrical and mechanical components involved.
Non-turnkey solutions also pose a risk of miscommunication between various parties, leading to errors that can be costly both in terms of time and money.
At Gartec, we offer a range of turnkey solutions designed to make the process as smooth as possible for you.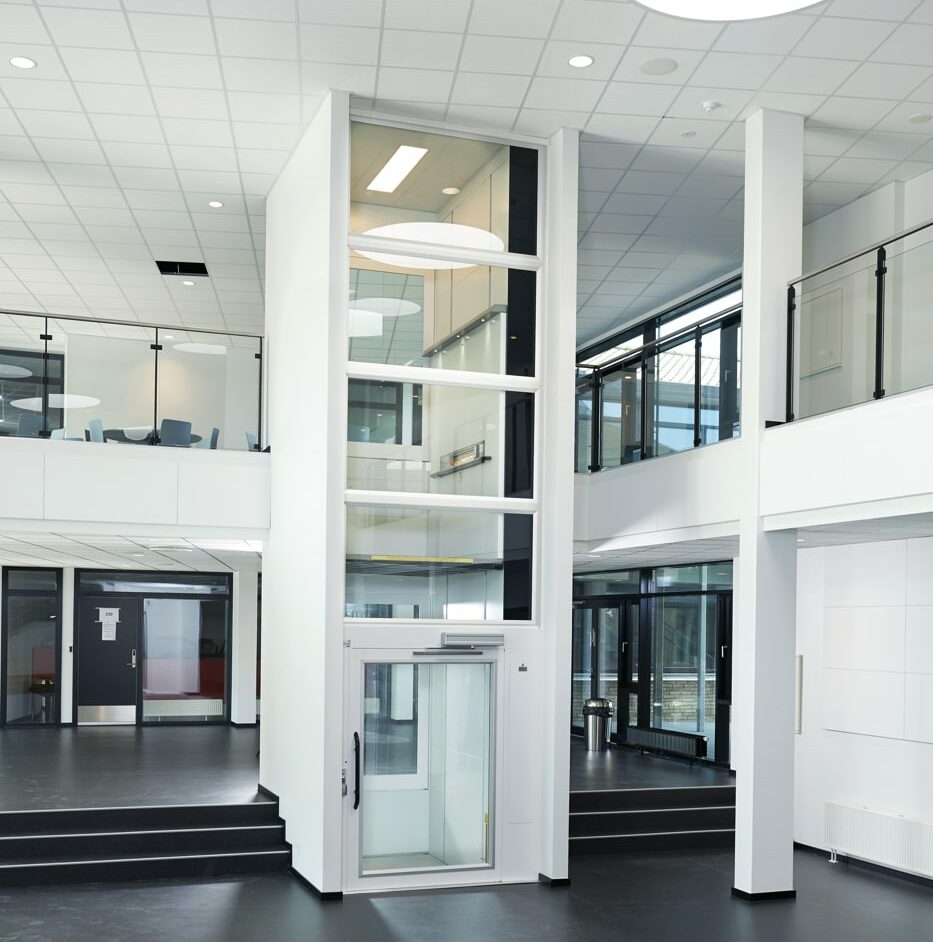 Seamless Integration
One of the standout features of our turnkey solutions is the seamless integration into your new or existing structures. Our team of experts works closely with your architects and engineers to ensure that your chosen lift is perfectly integrated into your building, both aesthetically and functionally.
Compliance and Safety
We take care of all the necessary certifications, inspections, and compliance checks to ensure that your lift meets and exceeds all relevant regulations – including LOLER.
Our lifts are designed with the latest safety features, including emergency stop buttons, overload protection, and secure access controls. We also offer comprehensive training for your staff to ensure the safe and efficient operation of the lift.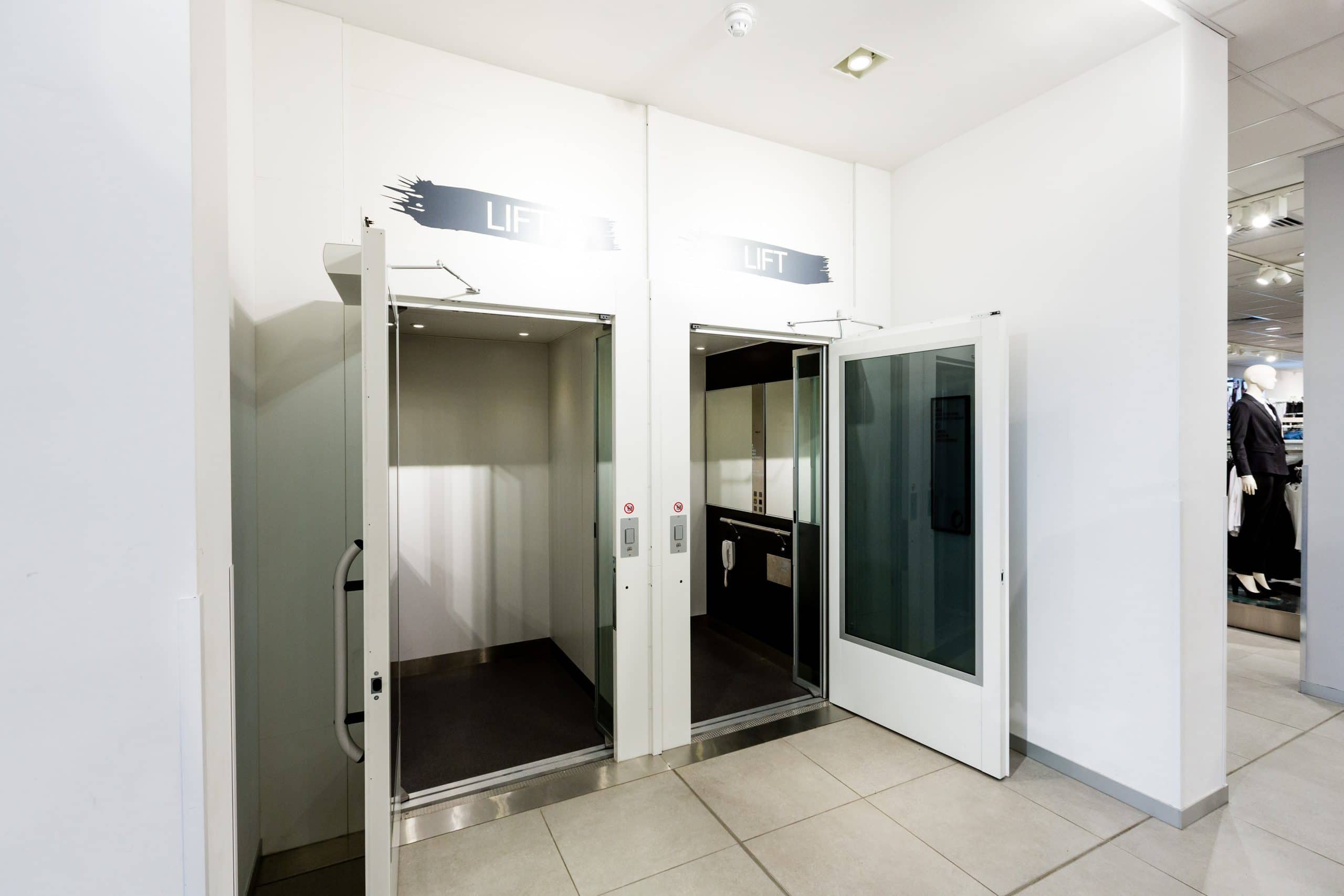 The Benefits of Opting for a Turnkey Solution
Opting for a turnkey solution in commercial lift installations brings a host of benefits that directly impact efficiency, safety, and overall project management. Here's why turnkey matters:
Single Point of Contact: With a turnkey solution, you deal with one entity for everything, from design to installation. This simplifies communication and ensures that your vision is consistently executed.
Time-Saving: Turnkey solutions are generally faster to implement. All components of the project are handled in parallel, from planning to execution, reducing the overall timeline.
Cost-Effective: A single contractor means a single quote, eliminating the risk of unforeseen costs that often arise when juggling multiple contractors. Budgeting becomes more straightforward, and you are less likely to go over budget.
Quality Assurance: Turnkey providers often have stringent quality control procedures in place, ensuring that every aspect of the installation meets industry standards.
Safety: With a dedicated team responsible for the entire project, safety protocols are more likely to be consistent and comprehensive. This minimises risks during both the installation and operation phases.
Streamlined Project Management: Turnkey solutions simplify project management. You do not have to coordinate between various contractors or worry about conflicting schedules.
Compliance and Permits: Turnkey providers usually handle all necessary regulation and compliance checks, ensuring that the lift meets all legal and safety requirements.
By addressing these key areas, turnkey solutions offer a hassle-free, efficient, and reliable way to implement a commercial lift system.
Aritco PublicLift Access
The Aritco PublicLift Access offers a variety of lift colours and floor materials, including clear and tinted glass options. Minimal building work and quick installation make it a convenient choice, and with a 95% recyclable construction, it is also an energy-efficient one.
Choose from standard colours like Traffic white RAL 9016, black RAL 9005, and grey RAL 7016, or customise with any RAL colour from the RAL K7 classic chart.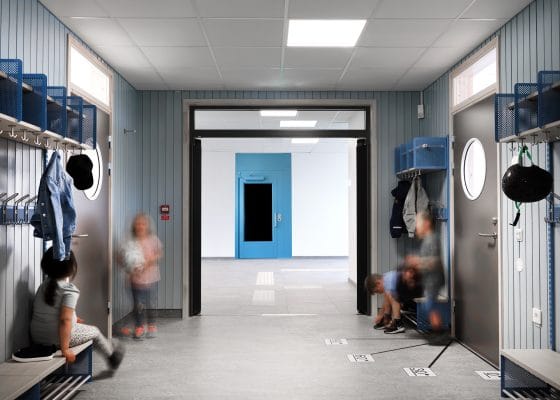 Aritco PublicLift Access Goods Option
Designed for both passenger and light goods use, the Access comes with a GL door as standard and offers higher lifting capacity for goods. No head fixing is required for this model, and it features protective trolley kerbs around the platform if needed.
A fire-rated door is available as an optional feature.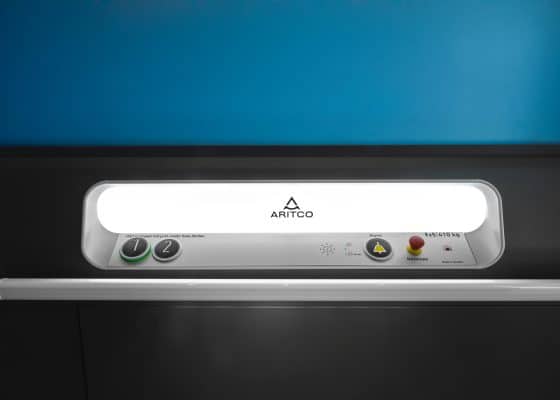 Aritco PublicLift Access Outdoor Option
Built for outdoor use, this lift offers goods capability, canopies, heaters, and a ventilation system. Weather-resistant features make it ideal for outdoor environments, and it requires no major building work on site.
Roof & externally prepared doors come as standard.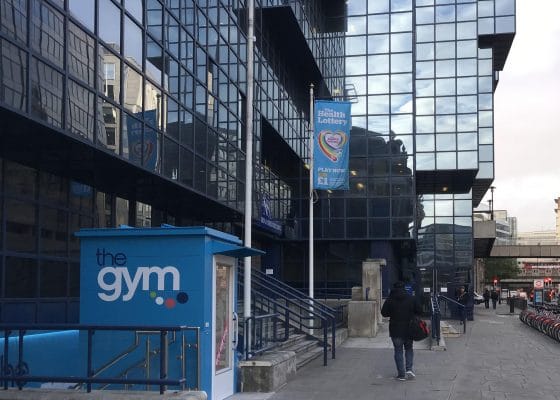 Gartec Cabin Lift
Designed to operate like a conventional passenger lift, the cabin offers an energy-efficient traction drive and fully automatic telescopic doors. It is also a versatile, cost-effective solution ideal for offices, care homes, schools, and residential buildings.
Stainless steel finishes are available, and it can be installed into an existing shaft or within its own self-supporting structure.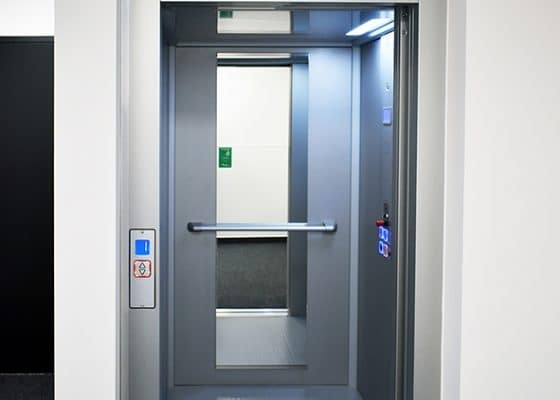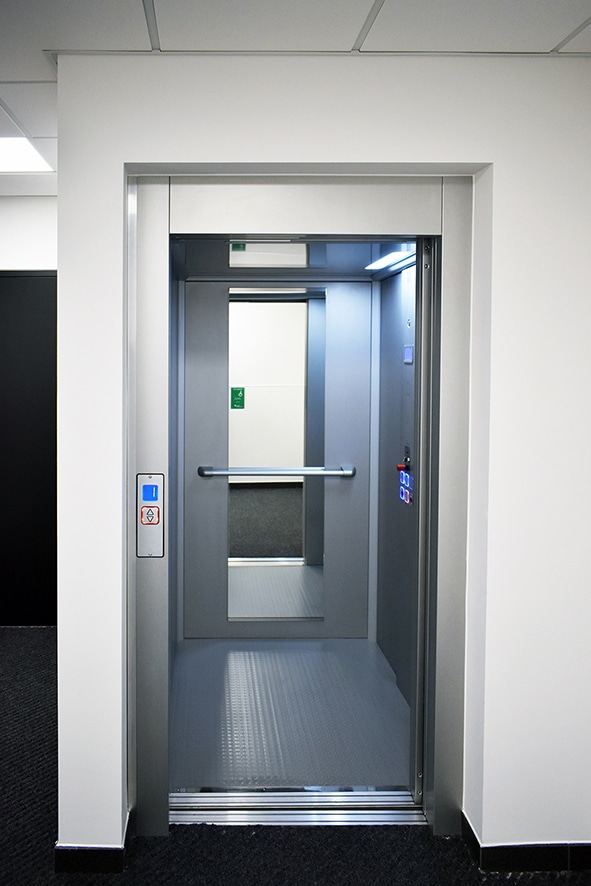 Aritco 9000
With up to 13 metres (6 stops) and 3 doors per floor, this lift is a direct replacement for a conventional lift, requiring no machine room or pump box. The Aritco 9000 is energy-efficient and quiet, making it ideal for residential and commercial settings.
It offers a modular structure for quick installation, and you can choose from 8 flooring options and various internal wall designs in a variety of colours.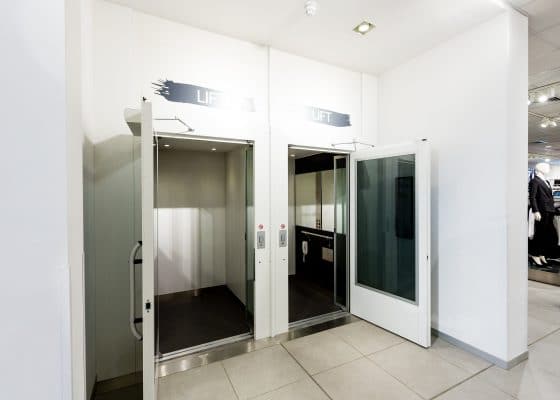 Gartec 1000 High Capacity Platform Lift
This high-capacity lift offers bespoke platform sizes, tactile and braille floor buttons with illumination, and overload protection – making it ideal for environments like car showrooms and warehouses, offering quick installation and no need for a machine room.
Bespoke options include glass panels and custom RAL colours for the shaft, and a choice of doors available on 3 sides of the enclosure.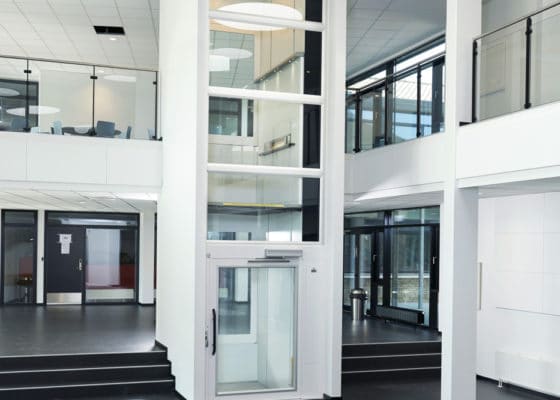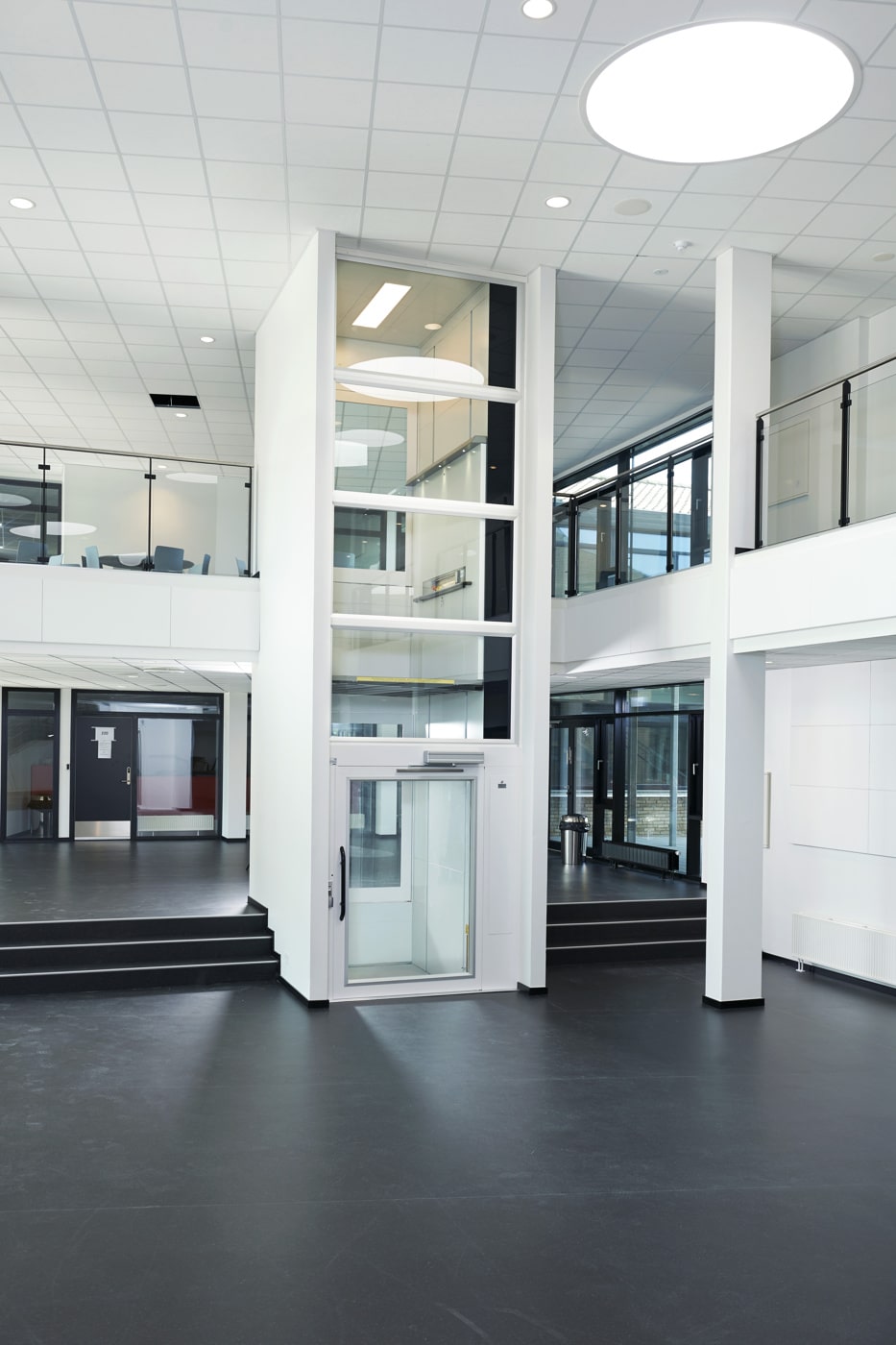 Gartec Elegance Step Lift
With manual double swing doors as standard and a range of optional features, the Elegance is a streamlined option that brings accessibility to your commercial space without the hassle.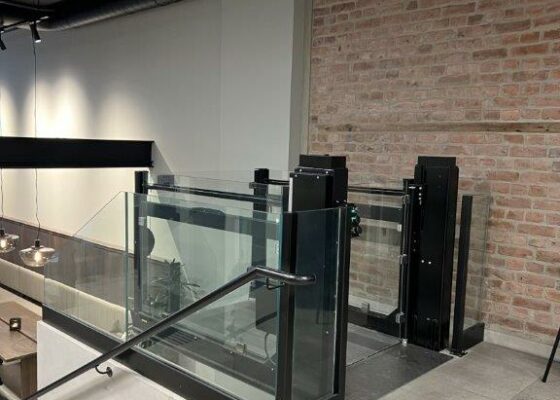 Gartec Superior Strategos Step Lift
The Superior Strategos offers a seamless blend of reliability and ease of installation. With no pit required and a flexible fixing attachment to the wall, it stands as a turnkey solution that can be operational in no time, making it ideal for fast-paced workspaces.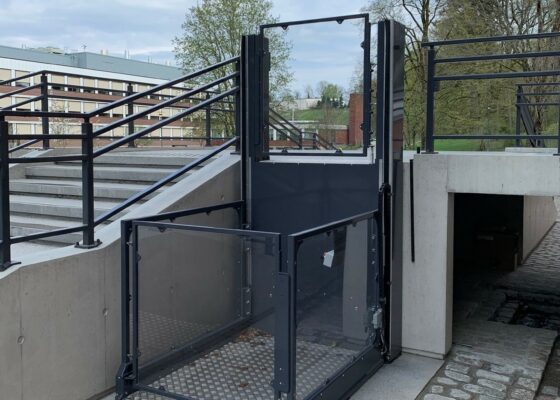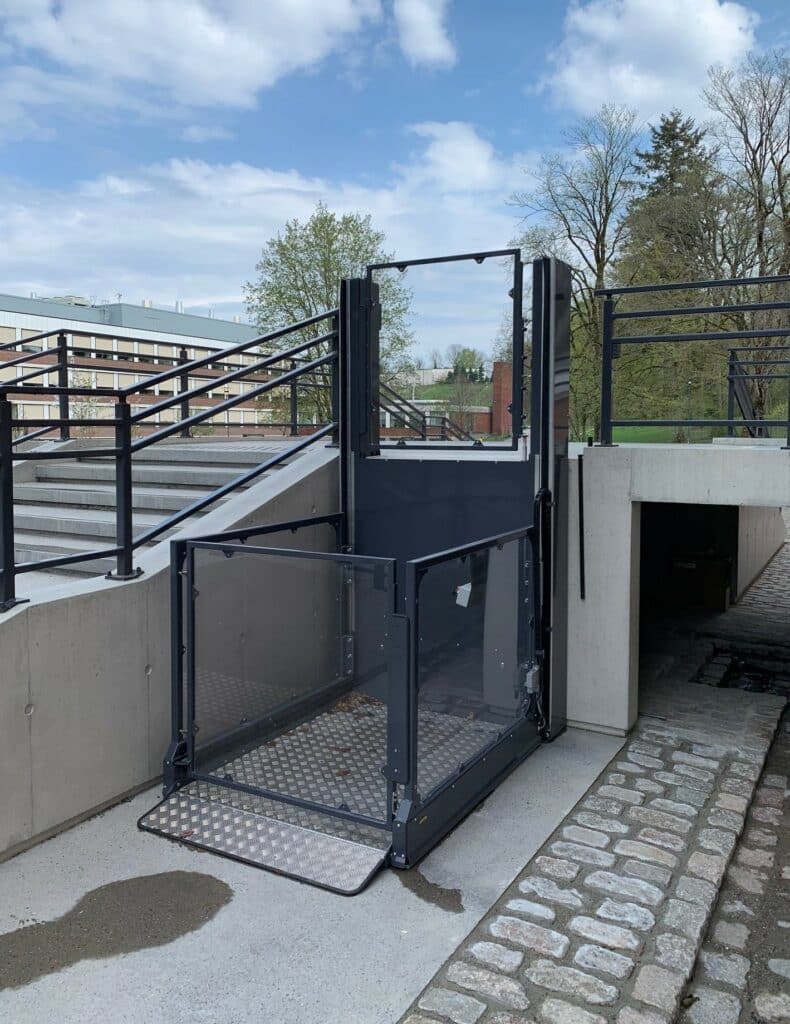 Gartec Low Up Step Lift
Operated by a joystick or an optional remote control, the Low Up is a straightforward solution that provides immediate accessibility – making it a perfect fit for commercial spaces on a tight schedule.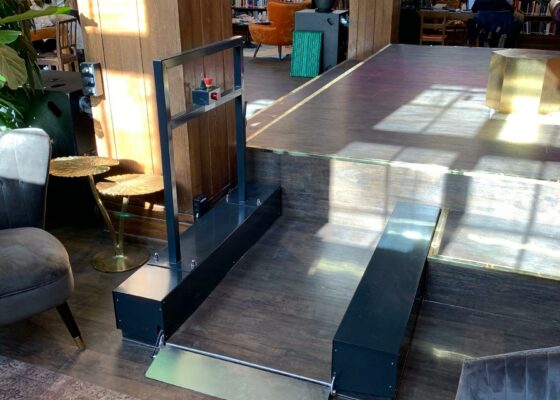 Gartec Mid 1000 Step Lift
The Mid 1000 is designed for those who need a quick and efficient lift solution. With a standardised specification set, this lift offers quicker lead and installation times, priming it for implementation in professional workplaces.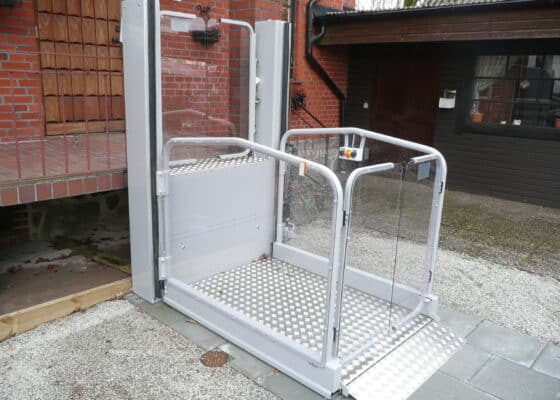 Gartec 3000 Platform Step Lift
This electric-powered step lift is designed for both indoor and outdoor use, and comes with constant pressure controls and an emergency stop button.
As a compact solution, the lift can be installed in as little as two days, minimising disruption. You can also customise the lift with various configurations and options to suit your specific needs.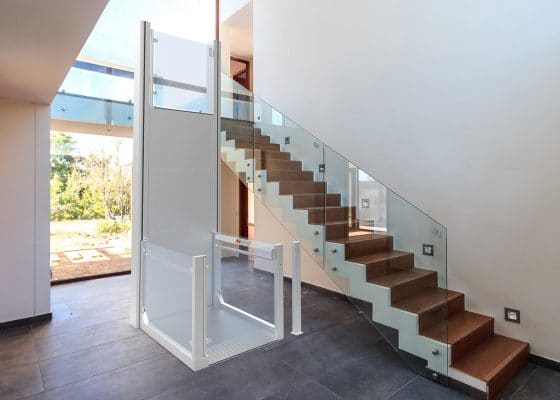 Gartec Platform Stairlift
Designed for straight stairways, this steplift offers three platform sizes and has a 225 kg load rating. This lift is user or attendant-controlled and comes with safety sensors that stop when obstructed. It is also ideal for both indoor and outdoor use.
Barrier arms and ramps for added safety can be included.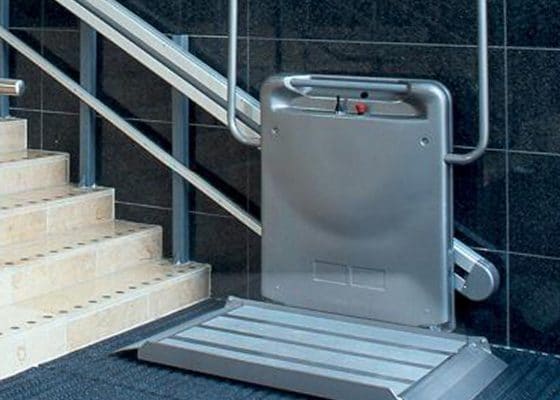 Case Studies
View all case studies
A GREENER FUTURE
We are continually working hard to reduce our carbon emissions and use sustainable materials.
---
recycled and recyclable materials
This uses less energy than a standard domestic kettle or hairdryer
of annual power usage and cost compared to a passenger lift in the same environment
An annual reduction of up to
is seen through the production of the annual power used.
---
We had a limited budget and Gartec worked out the very best option and price for us, they ensured we got the correct people involved regarding the design of the hole for the lift to travel through, and we duly placed the order. We had some misgivings about what we ordered as we were concerned about how it would look when it was installed and how obtrusive it would be, indeed we decided to amend the order so the lift had glass sides and wow! How glad we are that we did. The communication was first class all through and the aftercare has been very good.
I examined the market for a suitable lift for our premises, and Gartec had a lift that would fit into our small bar area and would not be too obtrusive, hence making contact and requesting someone visit to look at the site and advise on the best option for us, we are a grade 2 listed building and were having problems getting the planning permission for the lift to be installed where it would serve us best, Gartec made contact and arranged to visit us. Gartec was very professional and most helpful, and much more interested in getting it right for us than any of the other suppliers.
The cricket club is currently being used as a COVID vaccination centre and the lift is essential for those of limited mobility. Hence it was important to get the work done as soon as possible and on a day when the centre wasn't in use.  We're very grateful for the swift response from Gartec, the service engineer was also very competent and helpful.

---

Plymouth Cricket Club
"We turned to Gartec, and their innovative moving floor design. It was an attractive and successful option taking only 6 days to fit. The safety features include a remote lock and a Smart app operation from an iPhone, so parents can ensure no trapped fingers  or 'junior joyriding' – perfect for a family house. We have been impressed with both the product and professional installation, and would certainly consider Gartec again for another Octagon home."

---

Anton Dummer, Octagon Developments
"Both our Architect and Building Manager found Gartec Home professional, organised and proactive, and the installation process went smoothly. All the people my husband and I have dealt with have been helpful, and any queries dealt with quickly. The end result is totally integral to the build and reflects the modern architectural style."

---

Hazel Coomber, Brentwood
"I would like to say that everyone at Gartec has been very helpful. The lift is my lifeline and enables me to live here."

---

Barbara, Stourbridge
"The Gartec Home team were friendly and knowledgeable, they kept me informed and even tidied everything up at the end!"

---

Mary Jones, Abingdon
"Gartec offered a quick turnaround using a high-quality lift solution. It was important to have lifts that would complement the design and quality of the rest of the houses. The Gartec lifts offered this and only required a short installation period carried out by two friendly engineers. I am pleased with the overall look of the lifts installed and they will contribute to the townhouses being desirable to a bigger market. We look forward to working together again."

---

Keith Perfect, Bellwood Homes
Streamline Your Integration With Gartec
With our turnkey solutions, you are investing in a hassle-free, fully compliant, and seamlessly integrated system. Browse our extensive range of commercial lifts to find the perfect fit for your project, and if you have specific questions or need personalised advice, our experts are happy to help.