Gartec Hydraulic Scissor Lift
The Gartec hydraulic scissor lift is a hydraulic platform lift that, in its starting position, is initially a simple hydraulic scissor table lift that can travel to heights of 9.5 metres and carry a maximum of 10,000kg.
Gartec Hydraulic Scissor Lift – Quality Hydraulic Elevator Systems
This scissor lift can be used as a hydraulic passenger elevator or a goods lift when additional features are added. If you're looking to build a scissor lift with further capabilities than the regular hydraulic scissor lift table, you can get in touch with the customer service team at Gartec and let us know your requirements for your new hydraulic scissor lift.
From rails and buttons to a range of materials and colours, the Gartec hydraulic lift table can be fully bespoke and designed to meet your specific requirements.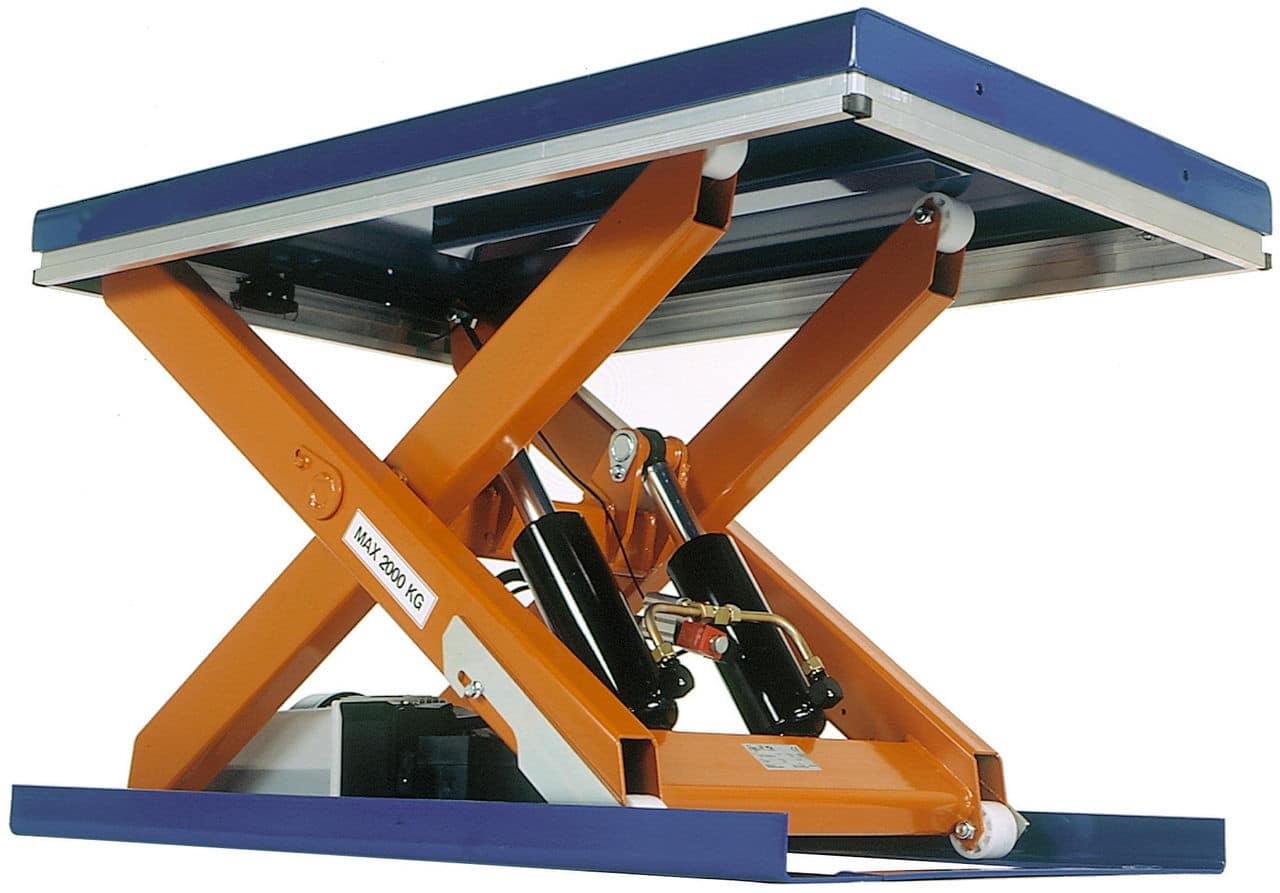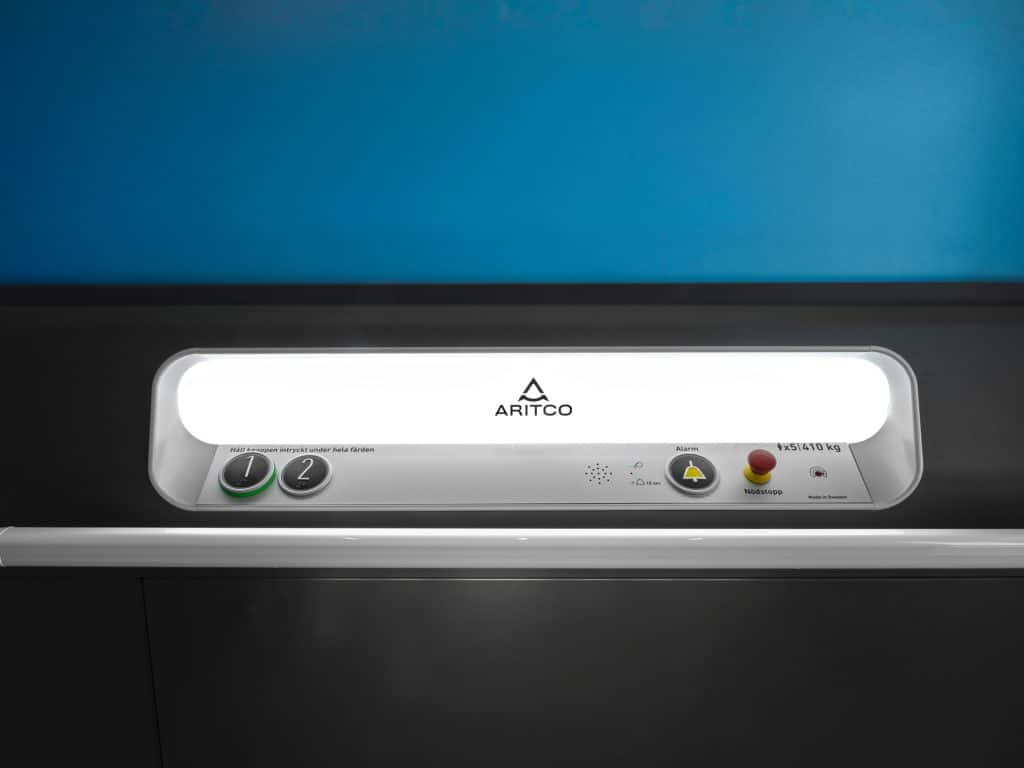 What You Need to Know About Gartec Hydraulic Scissor Lifts
With the use of the Gartec hydraulic scissor lift, you can make any space a lifting area. Whether you need a hydraulic lifting trolley to raise goods and equipment to another level, you need to attain a better working height by raising items with a hydraulic bucket lift, or you wish to offer passenger access to a different level of your property with a hydraulic elevator – the Gartec hydraulic lift design offers a huge level of flexibility for usage.
As a hydraulic lifting device with a simple design, the Gartec hydraulic scissor lift offers an effective and safe option to simplify internal and external lifting jobs. The equipment is also highly adaptable and versatile, offering a huge range of customisations, options, and extras to fit almost any size, capacity or travel requirements for goods and people – and any further specific needs from the small hydraulic platform lift.
If you have a specific request, just get in touch with our friendly team and we'll be more than happy to accommodate it.
Features of the Gartec Hydraulic Scissor Lift
Being able to access the areas of a building quickly and easily is one of the main benefits of a hydraulic scissor lift. Not only can it be used for the transport of goods between floors, but you can also transport passengers where steps are not a viable option – as it can also be used as hydraulic man-lift equipment.
The Gartec hydraulic scissor lift creates a compact and reliable solution to the lifting problems you've been facing. Each model is highly adaptable to your needs and requirements, with a huge range of customisation options available to choose from that can suit all environments, needs, and budgets. Simply get in touch with Gartec to discuss your needs.
Some further features of the Gartec hydraulic scissor lift include:
Safety edge perimeter bars
Safety spacing – no trapping points
Armoured hydraulic hoses with burst valves
Overload protection – tested to 130%
Hydraulic cylinders with high-pressure seals
Mechanical props/locks for maintenance
Microprocessor controlled
Adjustable flow control valve
Fully customisable with optional custom finishes, colours, and materials
Single, double, or triple scissor
Safety edges
Safety props & max. stress torsion bars
Integral power pack
Ramp or pit at closed height for a flush finish
Technical
Type of Lift: Scissor lifting platform
Box profile mechanism
Usage: Goods and Passenger or goods only
Environment: Internal or External
Drive system: Hydraulic cylinder system
Platform controls: Deadman press to run control
Hand-held or wall mounted
Power req.: 3ph, 380-500v, 50Hz standard remote or integral power pack
Motor: 24V
Compliance: IP54 – electric & hydraulic system
ISO 9000 accreditation
CE marked
Measurements
Travel: 600 – 9,500mm
No. of floors: 2
Pit / ramp: 165 – 985mm (pit or ramp)
Closed height +5mm
Rated speed: 0.03 – 0.15m/s
Capacity: 500 – 10,000kg
Options and Extras
Colours: Orange and blue as standard. Optional custom RAL colour choices.
Rails: Supplied as standard without rails
Get in touch to discuss requirements, materials and colours.
Buttons: Remote or stanchion mounted. Optional lettering and braille are available.
Destination: Optional announcer or display when the level is reached.
Powerpack: Remote or integral power pack (NB: some sizes/ load capacities will require a remote pack)
3 phase as standard
Single-phase power option
Bespoke options:
If you would like a specific feature, material, colour, or design, please just get in touch to discuss how we can help.
Contact Gartec to Discuss Your Hydraulic Scissor Lift
As a quality lift company, we at Gartec understand the need for better levels of accessibility in your property. Whether you need a solution to quickly transport large amounts of goods, a transport solution to get passengers from A to B – or even both – the experts at Gartec will be more than happy to discuss and accommodate your needs for the most effective solution.
Our experts have been in the business for over 25 years, and have provided properties across the UK with many types of elevator and quality lifting systems. Check out our case studies.
For a high-quality and cost-effective solution to accessibility in your property, get in touch with Gartec today.